Set 3 of My All Time Favorite Photographs
Bob Jensen at Trinity University
Among the thousands of photographs that I've taken over the years I have some all time favorites.
This is Set 3 of my all time favorites. They're not in rank order.
The picture below was taken on the Iris Farm down the road when it had Scottish cattle.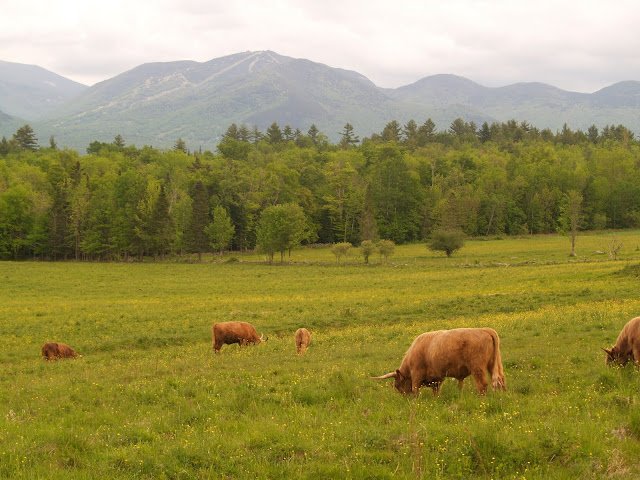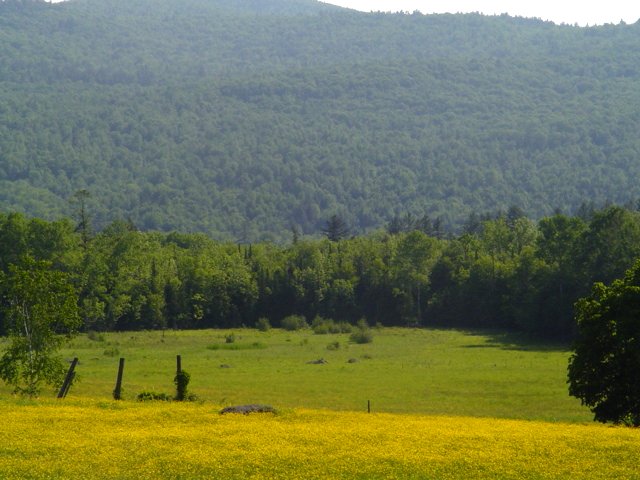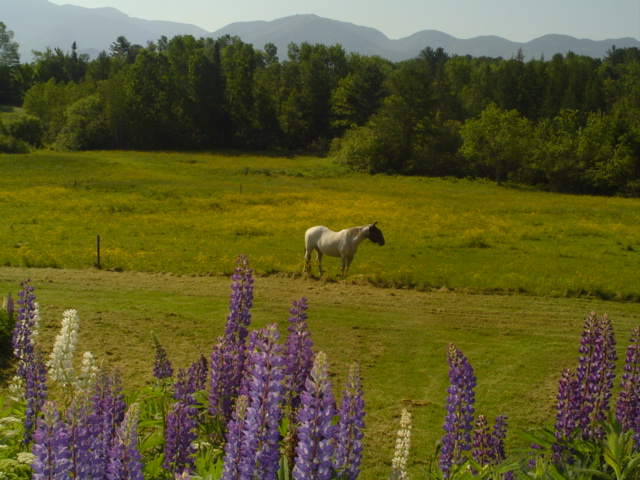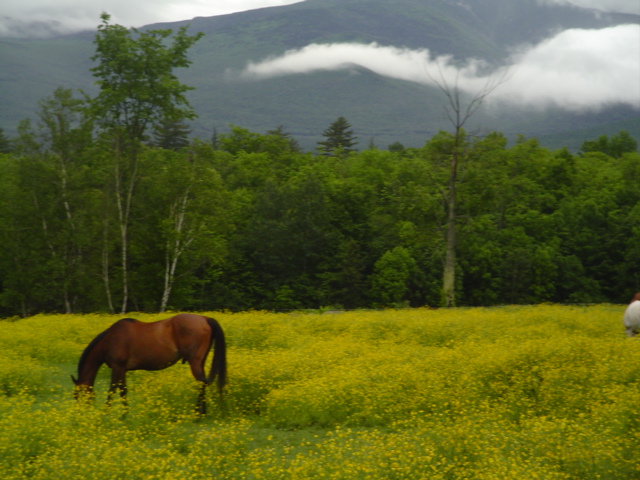 I was standing by our mail box when I took the picture below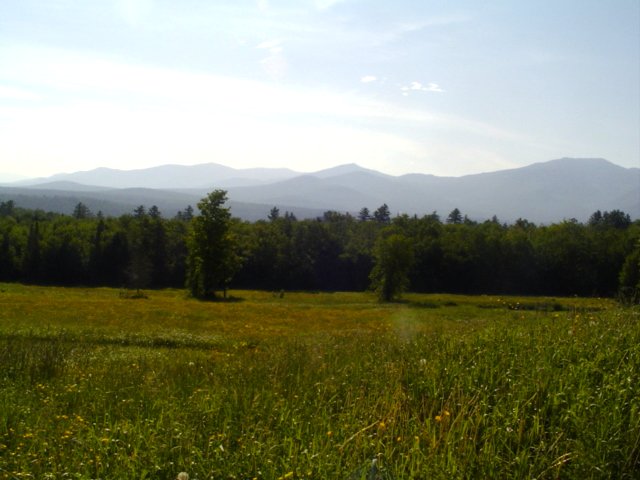 Snow-covered Mt. Lafayette and Mt. Lincoln

A a zoomed picture of Mt. Washington that I took while sitting at my desk
This mountain is 28 miles away as a crow might fly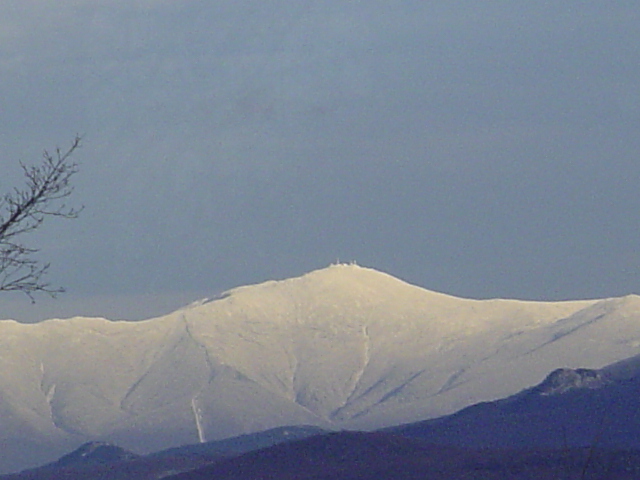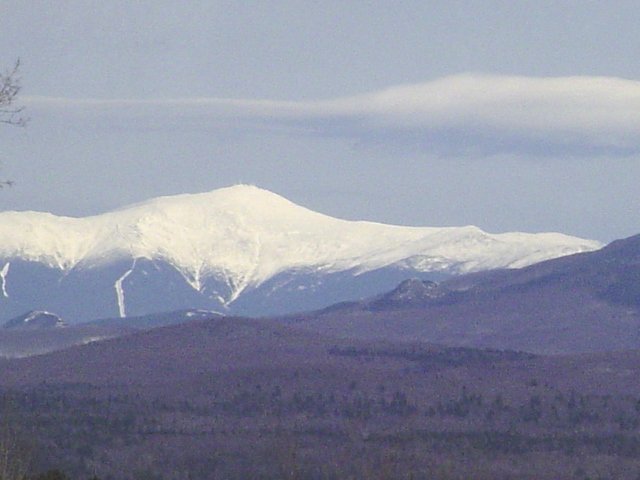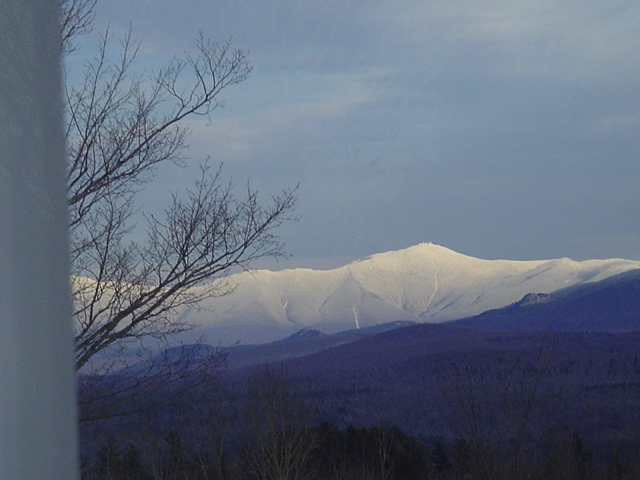 Mt. Washington Hotel in Bretton Woods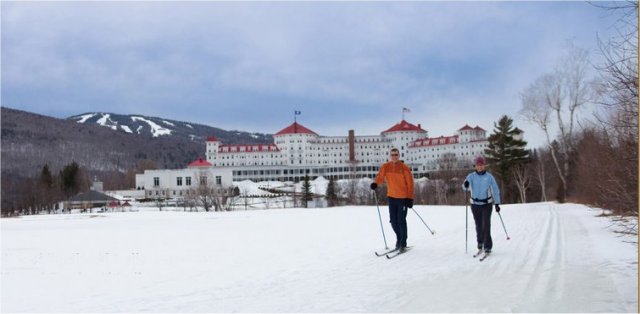 Historic and still operating cog railroad steam engine pushing to the top of Mt. Washington
One steam engine goes to the top in the morning and the rest of the day diesel engines are used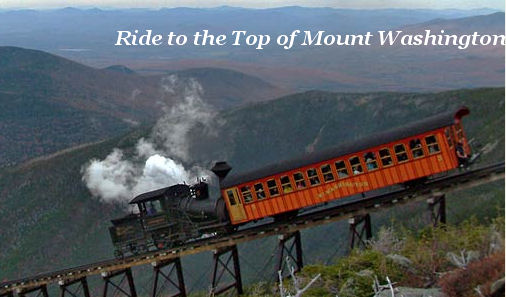 Mt. View Grand Hotel that looks out on Mt. Washington


The world famous Jensen Cottage in Sugar Hill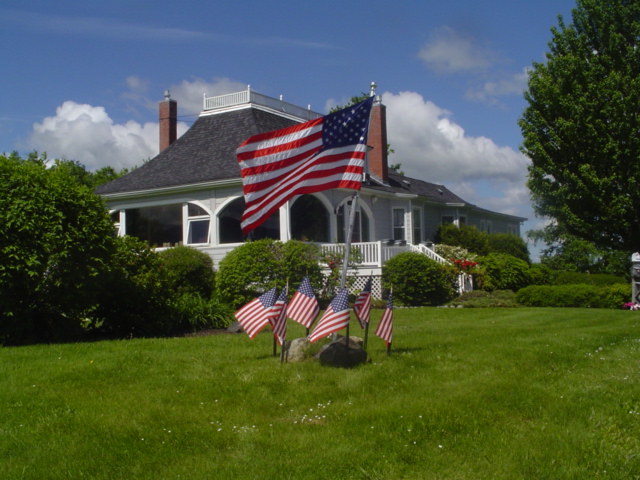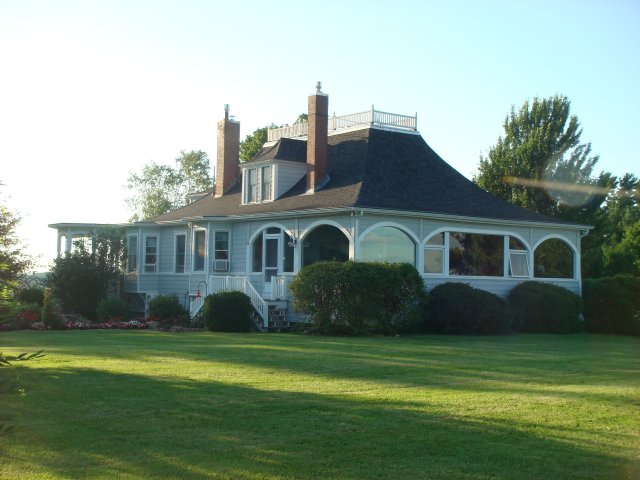 The west side of our acreage borders on a gold course that fortunately can never be developed into anything else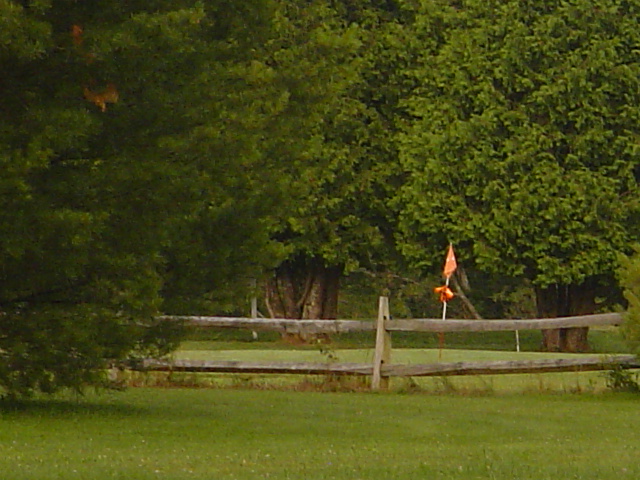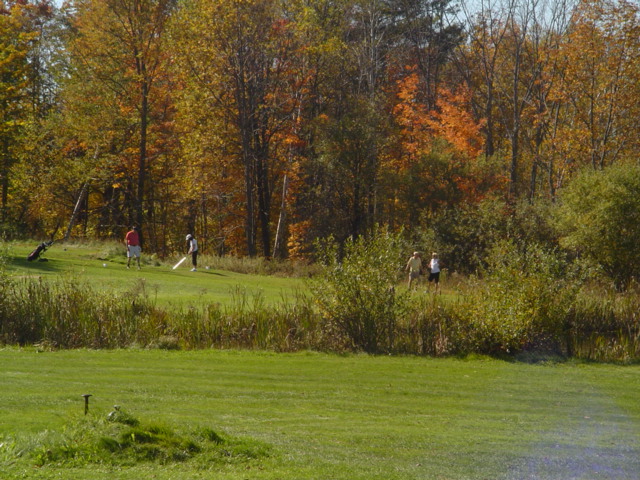 A birch grove separating our lawn from our wildflower field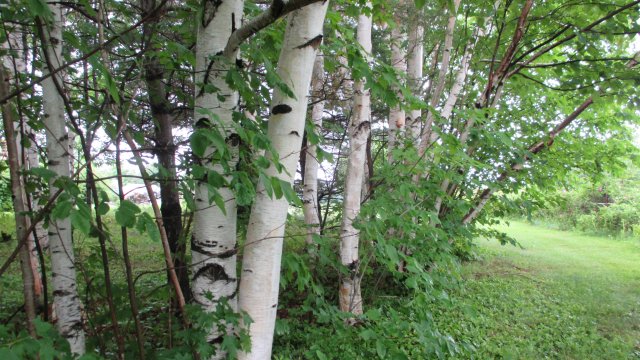 Lupine surrounding maple tree in our wild flower field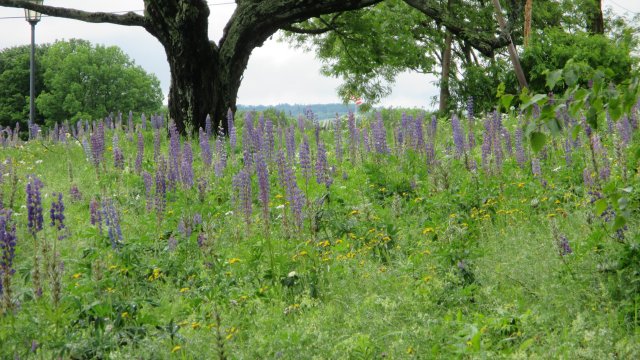 Every year in June Sugar Hill has a lupine festival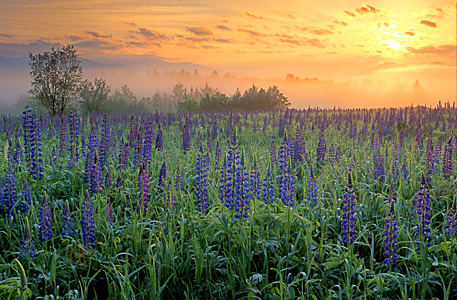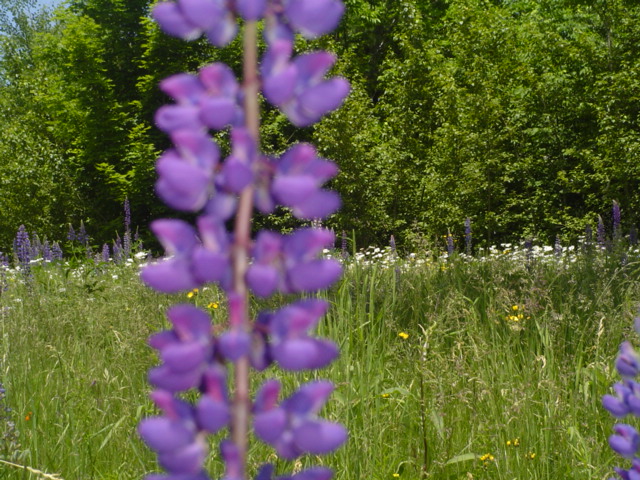 This is Erika watering our wildflower field after I seeded it with a $600 bag of wildflower seeds from Agway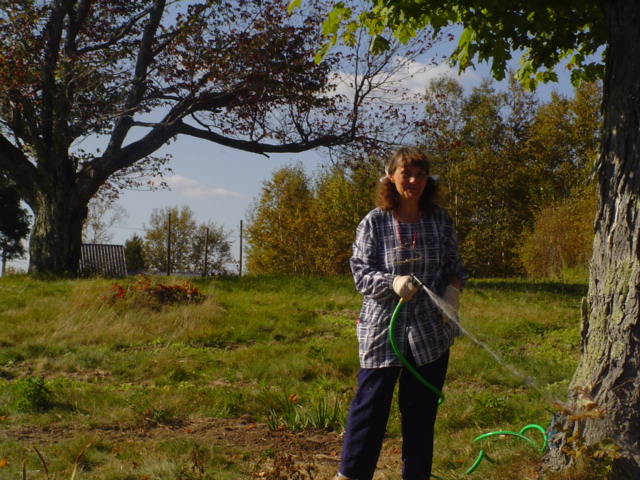 This daisy grew from one of those Agway seeds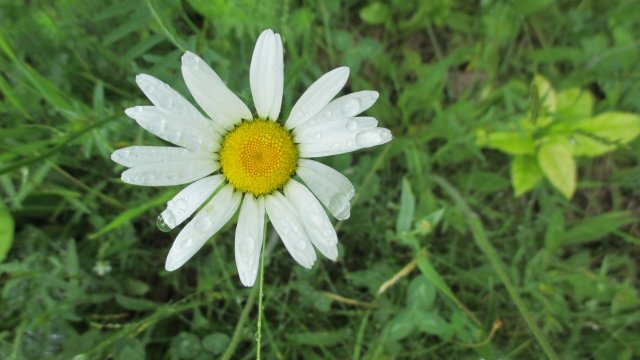 This is the moon as seen from my desk in a late summer evening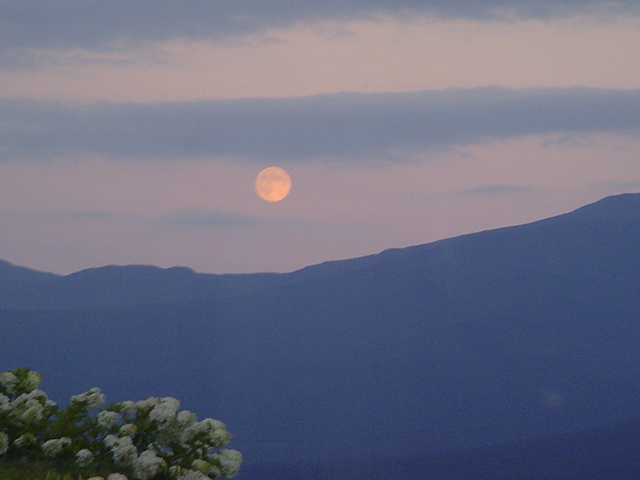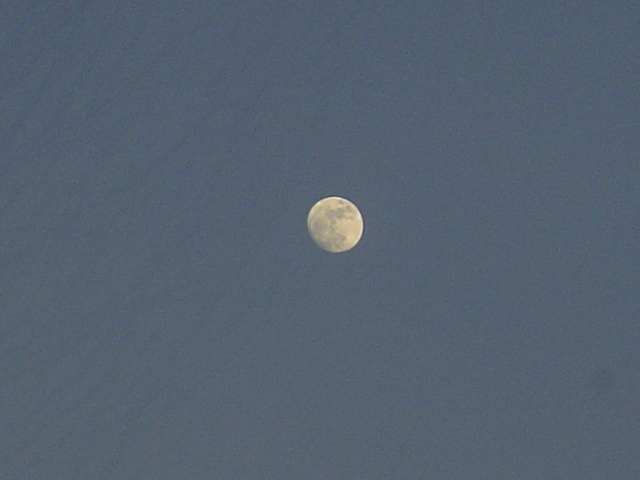 Our wild rose hedge in front with the mountains shrouded in clouds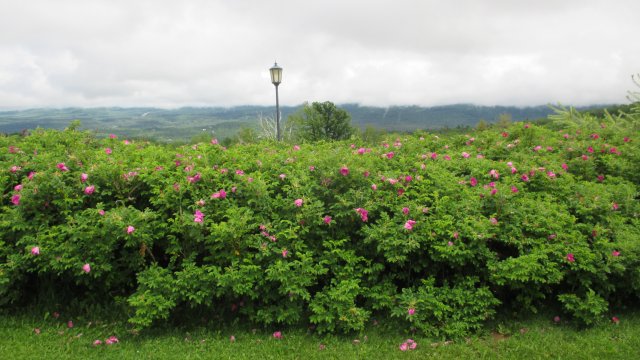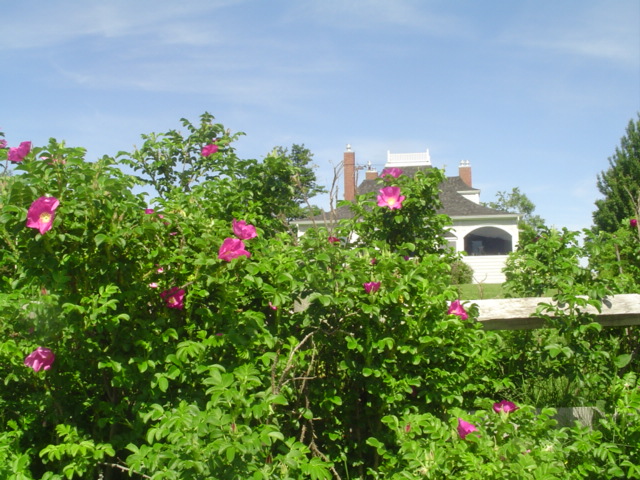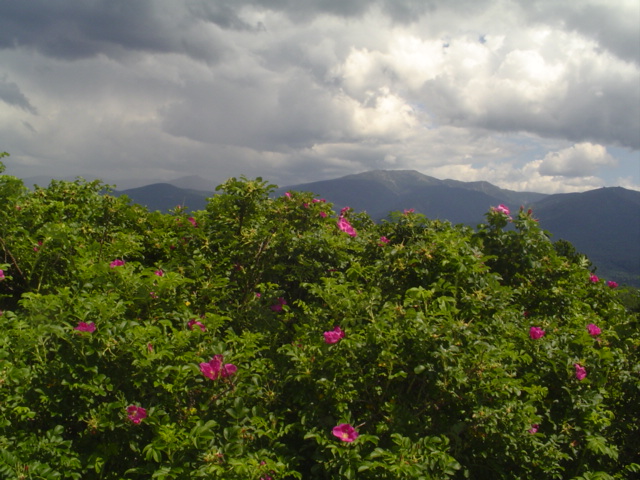 My photographer friend Wes Lavin took this picture of one of our wild rose blooms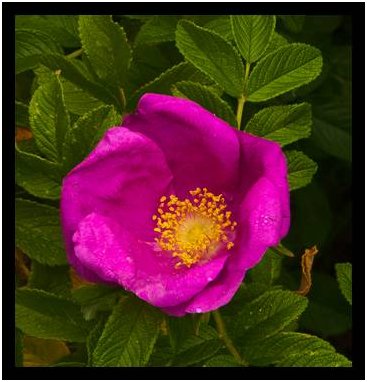 In Winter 2015 Boston looked like where we live in the mountains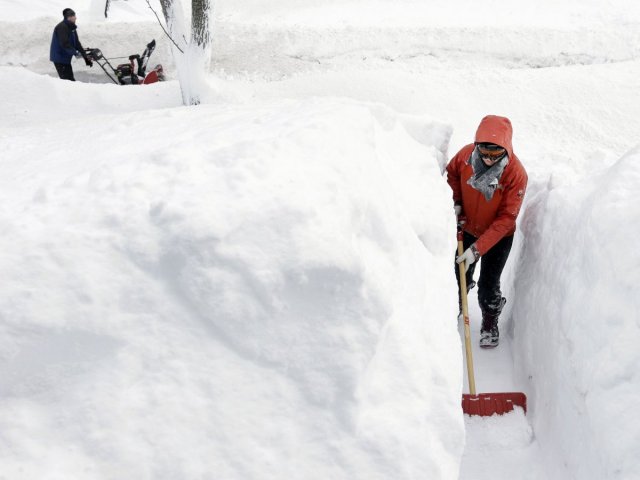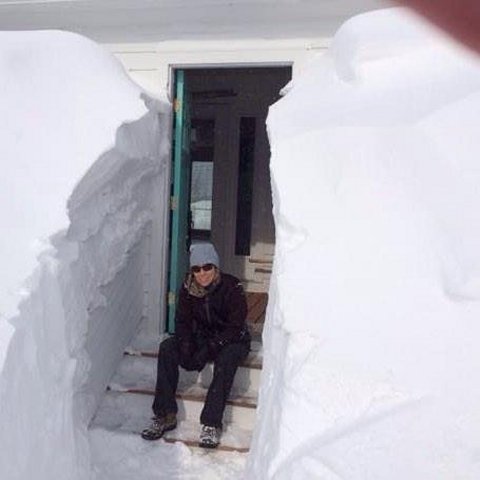 Our neighbors took this picture of a gentle moose that shopped at our yard sale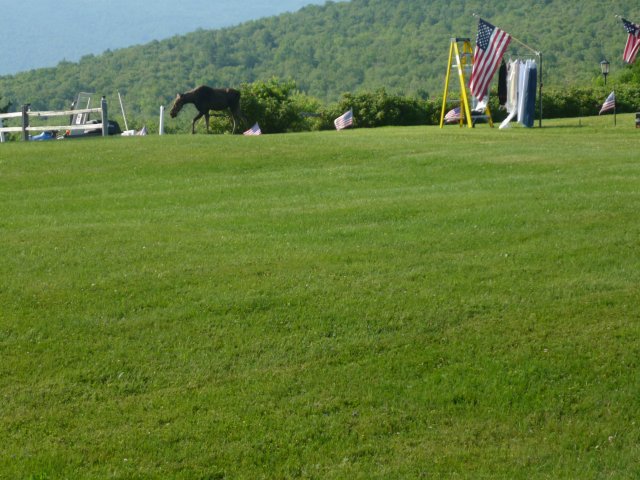 In Summer 2015 a bear took down our hummingbird feeder while we watched nearby.
This bear was less shy than most black bears and came by the next day as well.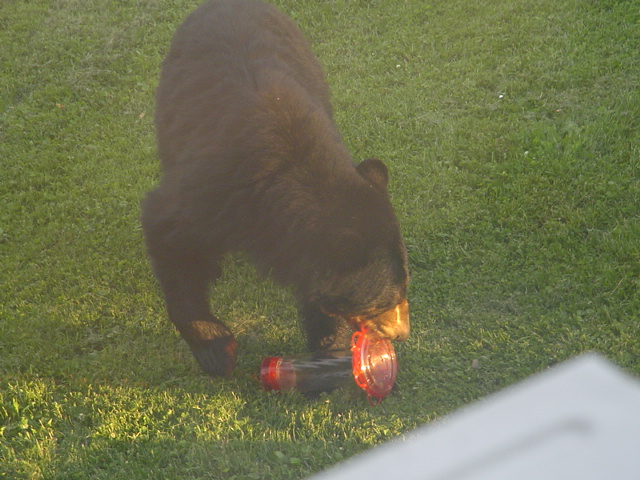 A summertime ride on the tram up to the Rim Trail on Cannon Mountain
The bar at the top makes the ride worth the effort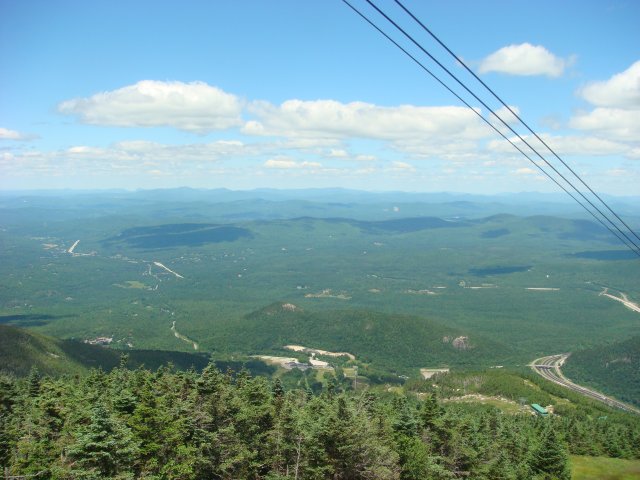 Son Marshall on the Rim Trail on Cannon Mountain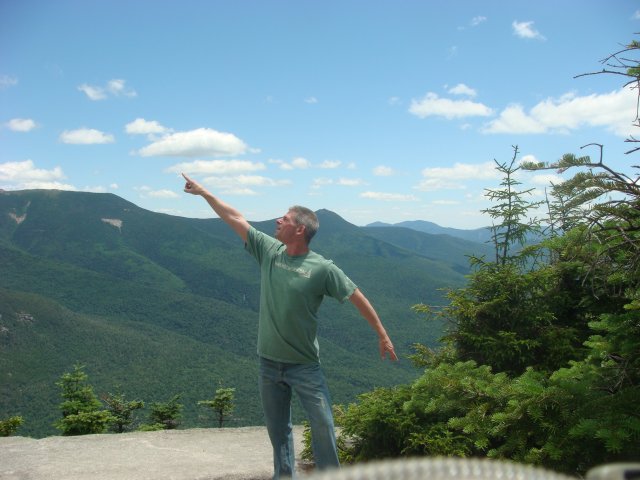 Echo Lake as seen from the top of Cannon Mountain
On the right of the lake is I-93 at the north end of Franconia Notch in the Kinsman Range
If needed Echo lake supplies tens of millions of gallons of water to make snow on Cannon's ski trails
This would probably not be allowed in California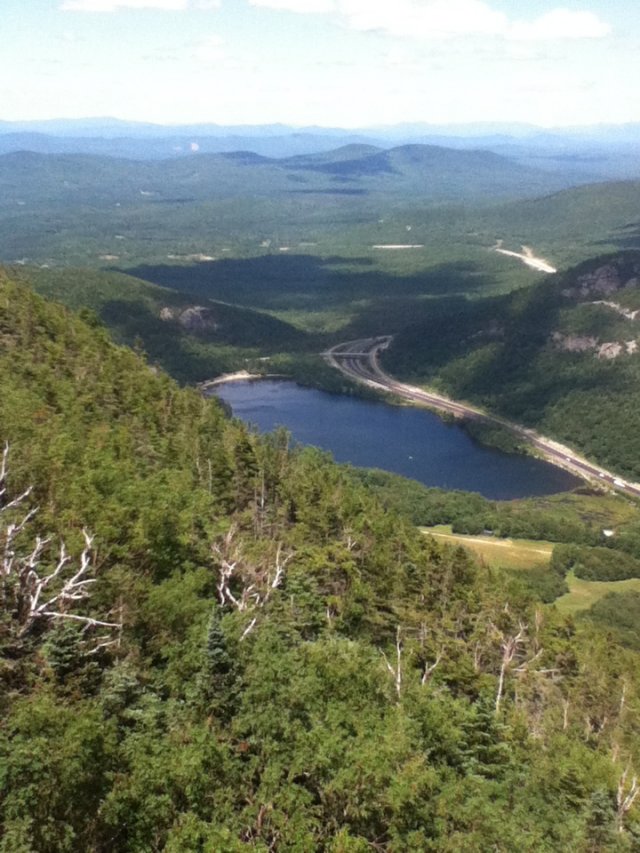 This is a zoomed shot I took from my desk showing snow making on the Cannon ski trail closest to our cottage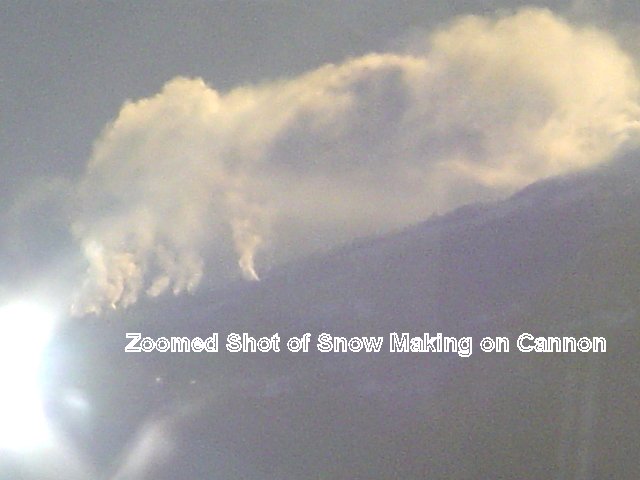 This is part of the Flume in Franconia Notch State Park
The hundreds of stair steps in the Flume are well worth the effort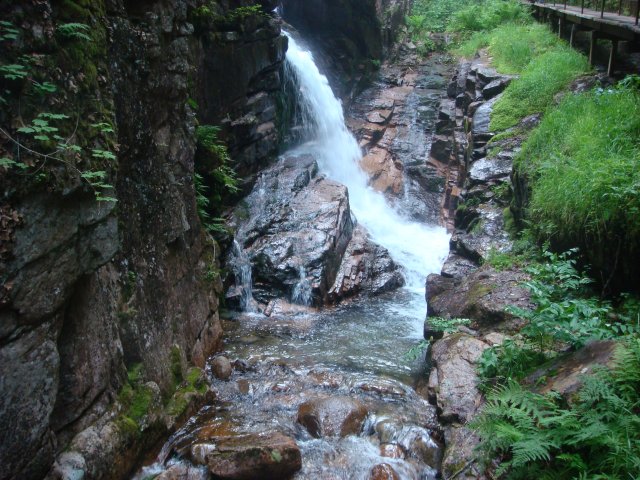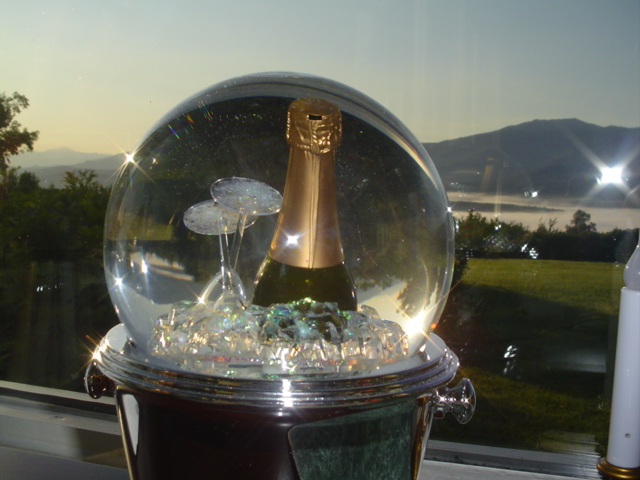 I end this photo set with my favorite among all the photographs taken from inside our cottage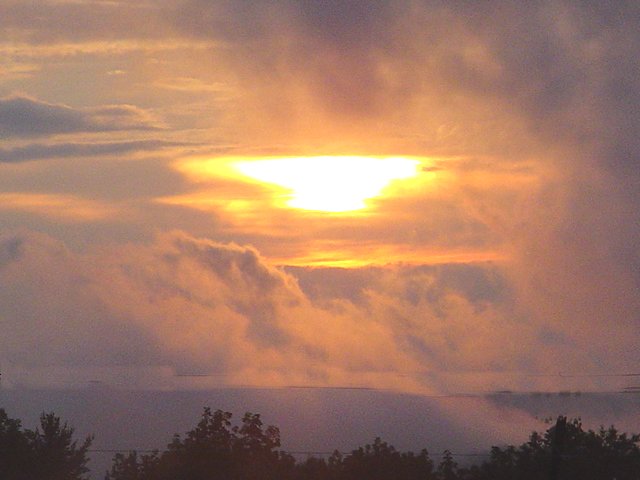 Other Favorite Photo Sets
Set 1 of My All Time Favorite Photographs
http://www.trinity.edu/rjensen/Tidbits/Favorites/Set01/FavoritesSet01.htm

Set 2 of My All Time Favorite Photographs
http://www.trinity.edu/rjensen/Tidbits/Favorites/Set02/FavoritesSet02.htm

Set 3 of My All Time Favorite Photographs
http://www.trinity.edu/rjensen/Tidbits/Favorites/Set03/FavoritesSet03.htm
More of Bob Jensen's Pictures and Stories
http://www.trinity.edu/rjensen/Pictures.htm
Blogs of White Mountain Hikers (many great photographs) ---
http://www.blogger.com/profile/02242409292439585691
Especially note the archive of John Compton's blogs at the bottom of the page at
http://1happyhiker.blogspot.com/
White Mountain News --- http://www.whitemtnews.com/
On May 14, 2006 I retired from Trinity University after a long and wonderful career as an accounting professor in four universities. I was generously granted "Emeritus" status by the Trustees of Trinity University. My wife and I now live in a cottage in the White Mountains of New Hampshire ---
http://www.trinity.edu/rjensen/NHcottage/NHcottage.htm
Bob Jensen's Blogs --- http://www.trinity.edu/rjensen/JensenBlogs.htm
Current and past editions of my newsletter called New Bookmarks --- http://www.trinity.edu/rjensen/bookurl.htm
Current and past editions of my newsletter called Tidbits --- http://www.trinity.edu/rjensen/TidbitsDirectory.htm
Current and past editions of my newsletter called Fraud Updates --- http://www.trinity.edu/rjensen/FraudUpdates.htm
Bob Jensen's past presentations and lectures --- http://www.trinity.edu/rjensen/resume.htm#Presentations
Our address is 190 Sunset Hill Road, Sugar Hill, New Hampshire
Our cottage was known as the Brayton Cottage in the early 1900s
Sunset Hill is a ridge overlooking with New Hampshire's White Mountains to the East
and Vermont's Green Mountains to the West
Bob Jensen's Threads --- http://www.trinity.edu/rjensen/threads.htm
Bob Jensen's Home Page --- http://www.trinity.edu/rjensen/