Set 1 of Pictures from Paula Who's Now Retired in Roanoke, Virginia
Bob Jensen at Trinity University
Paula Ward at one time worked in the PR department at Trinity University
Now she and her scientist husband are retired in Roanoke Virginia near where she grew up
In July Paula wrote the following:
Since you like mountains with "sharp tops," I'm attaching a couple of pictures of Sharp Top Mountain in the Peaks of Otter, on the Blue Ridge Parkway in Virginia. My cousin, Elmon Kelley, took the winter-time picture.

The cabin at the top of Sharp Top is the goal for hikes to the top, to see the view. My Girl Scout troop hiked up there - back in the 1950s. That was my first hike up Sharp Top.

Another interesting note about the cabin:

In the winter of 1945, my parents lived in that cabin, when Daddy worked for the National Park Service as a Forest Ranger. Mother was not fond of the place. Not only was it very cold, but wild animals inhabited the forests. Daddy went hunting and brought back a deer which he hung in a tree near the cabin. That night, they heard some noises outside. When they looked out, they saw a mountain lion dragging the deer carcass away.

Our family used to go for Sunday drives which sometimes led us to the Skyline Parkway, which is part of the Blue Ridge Parkway. On two memorable drives, with Sharp Top in sight, we saw 1) a herd of elk (I'm pretty sure they were introduced to the area), and 2) a wild turkey with 50? babies following in a single line - we had to stop the car to let them cross the road. Wish I had a camera with me that day.

Sharp Top: A Real Mountain with three seasons on one hike
In December 2018 she sent me some additional photographs that are shown below.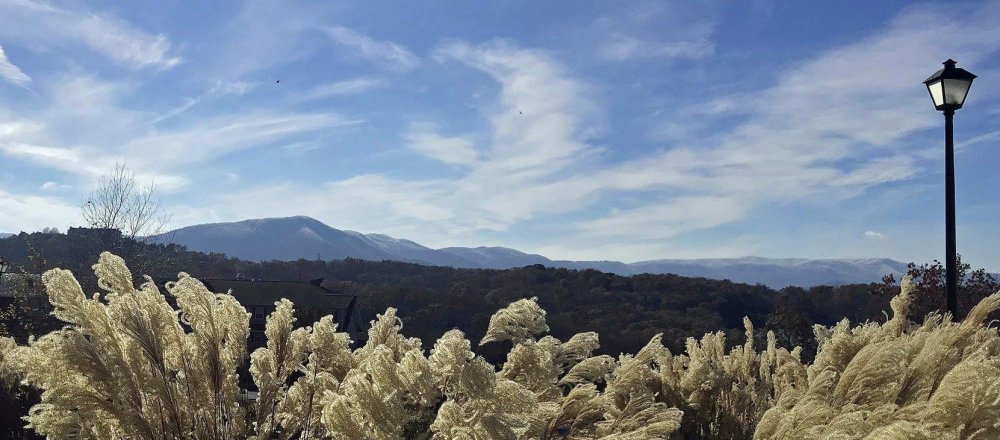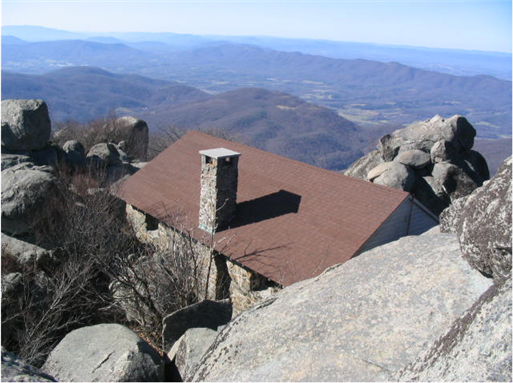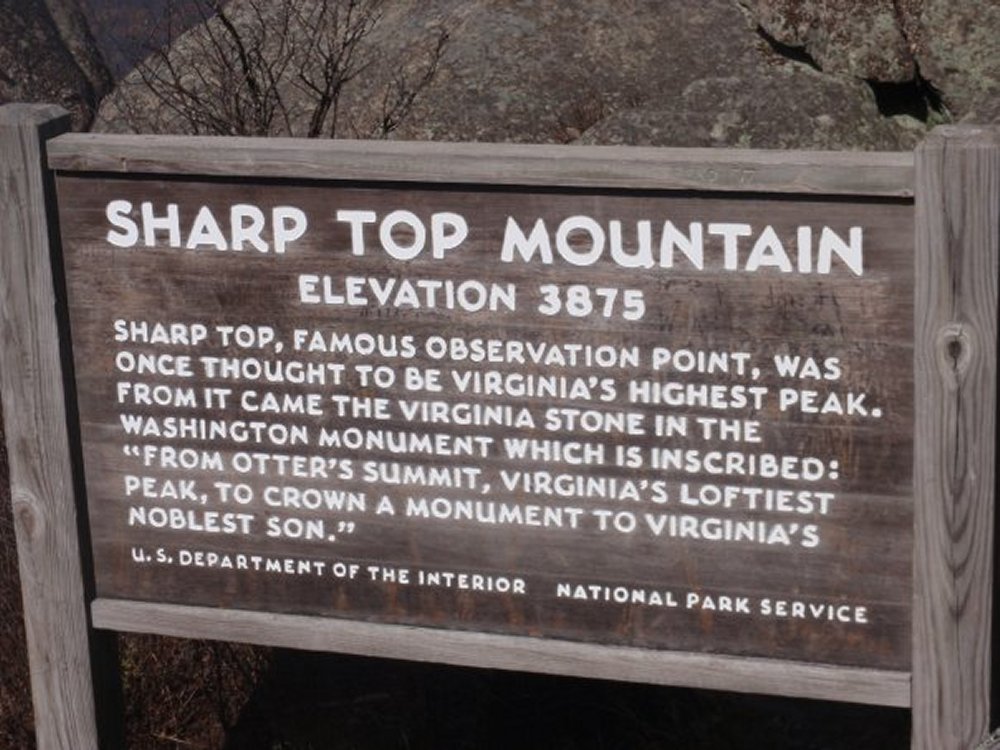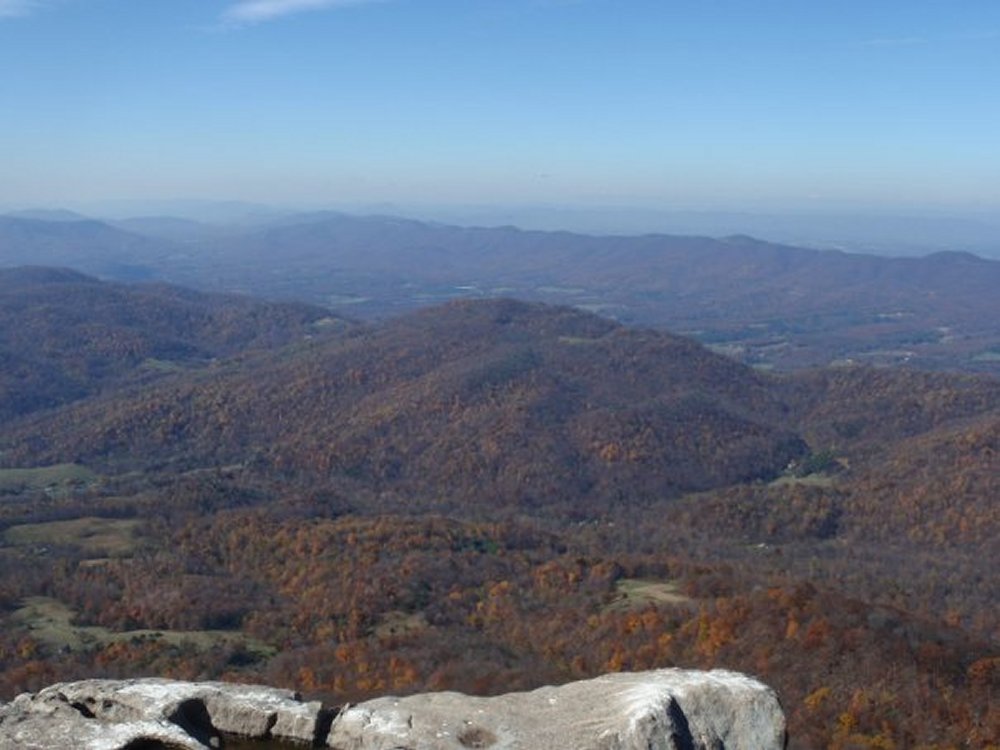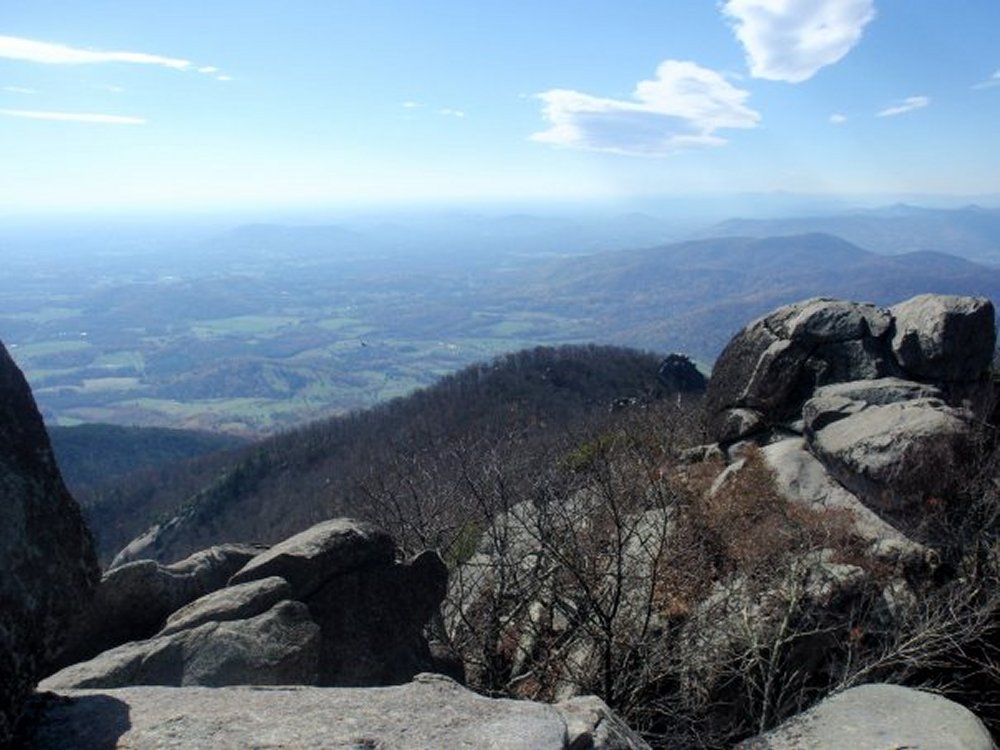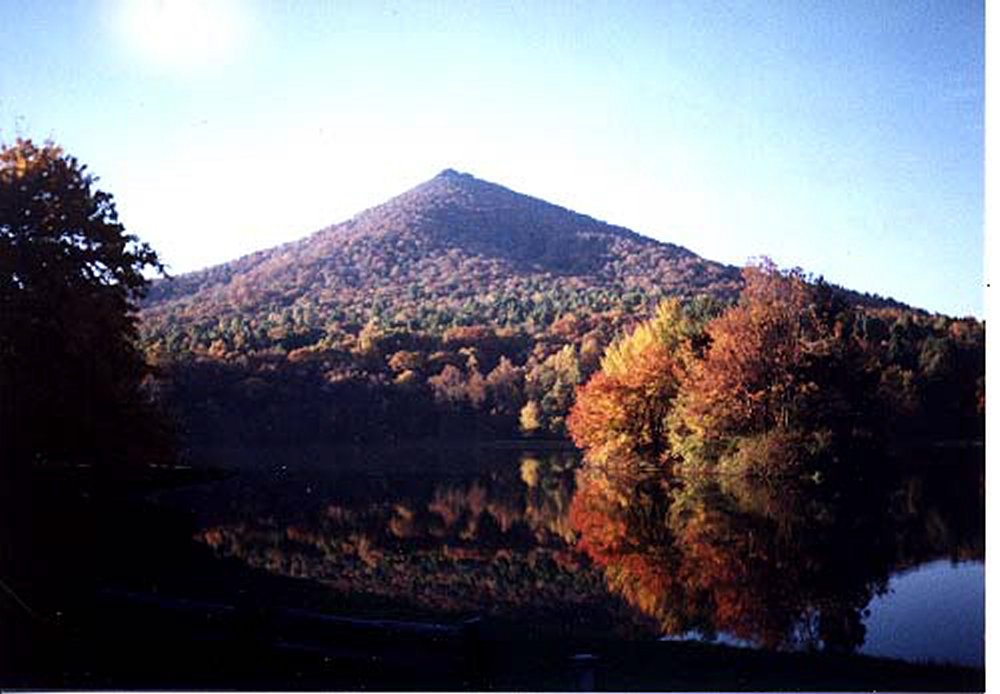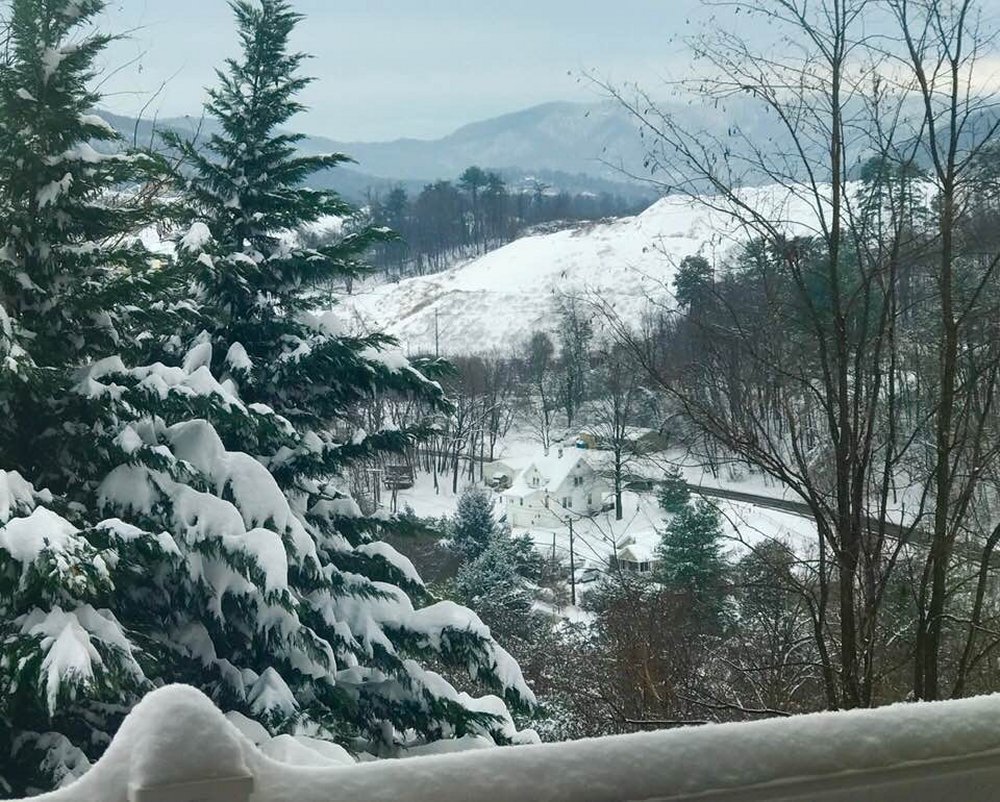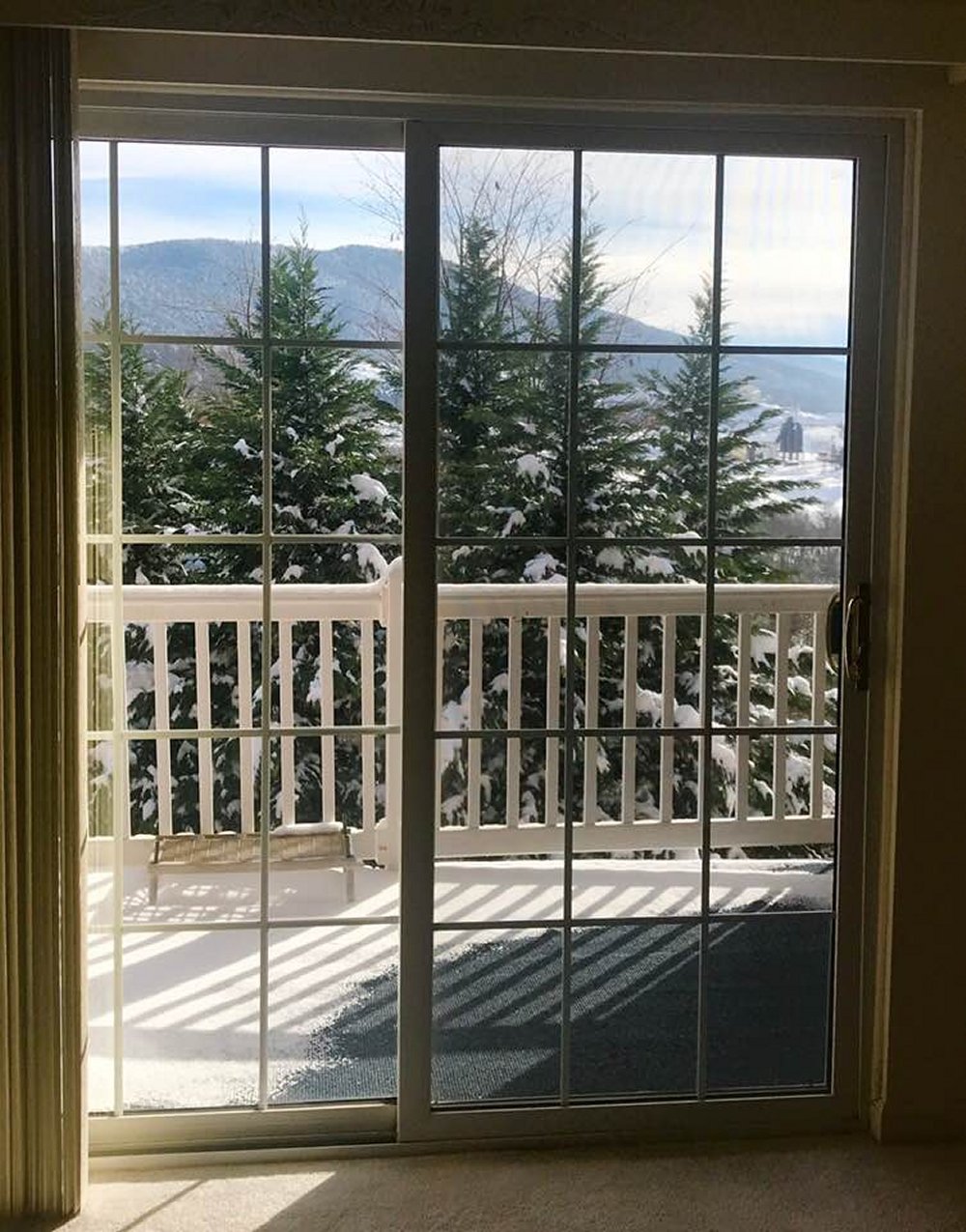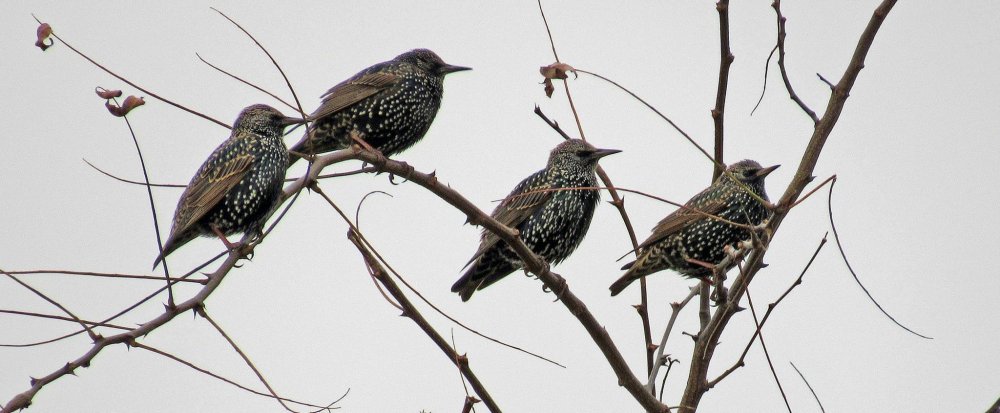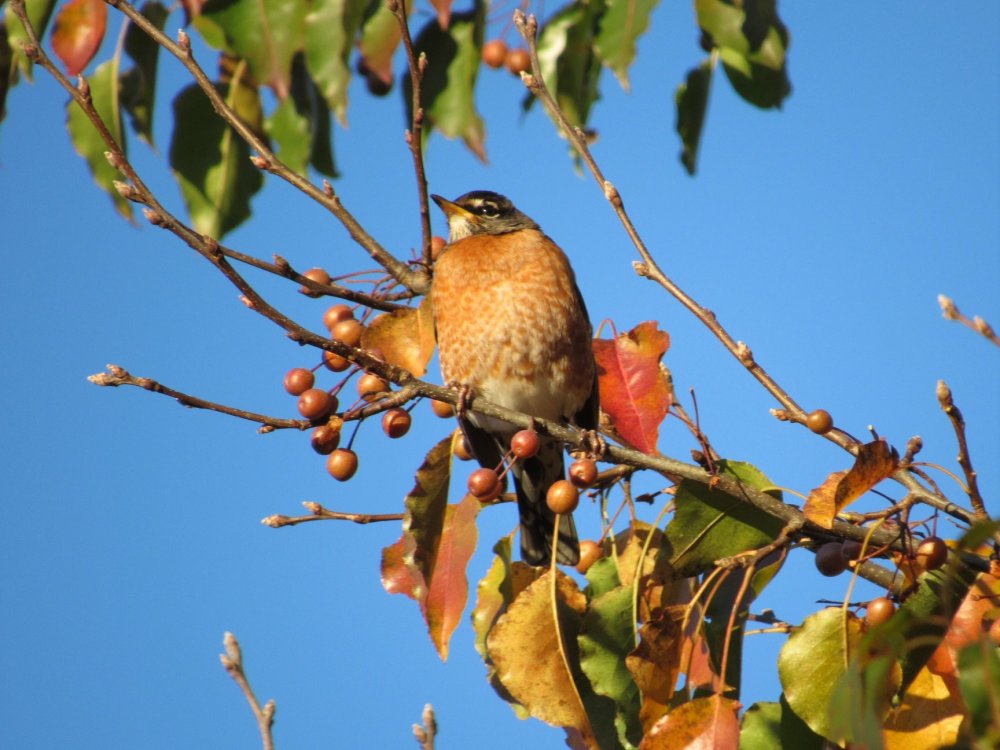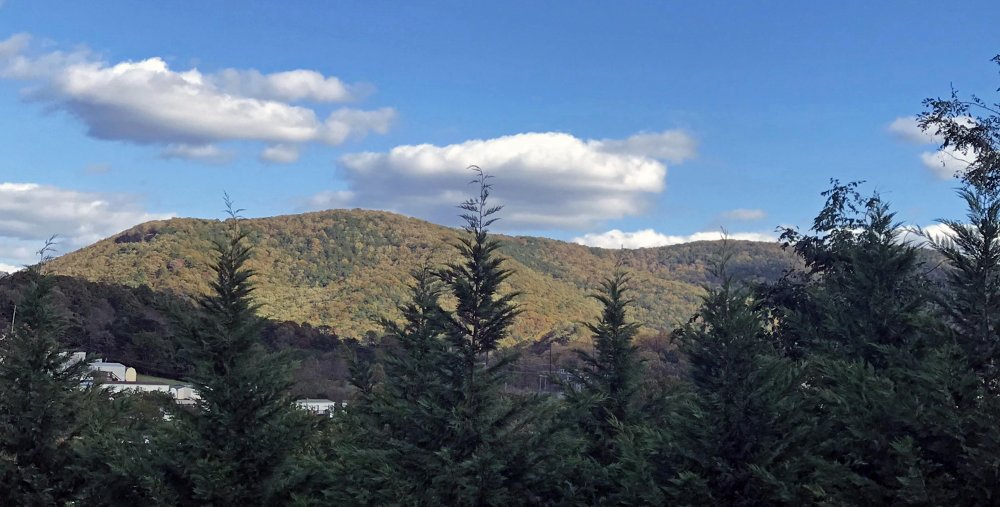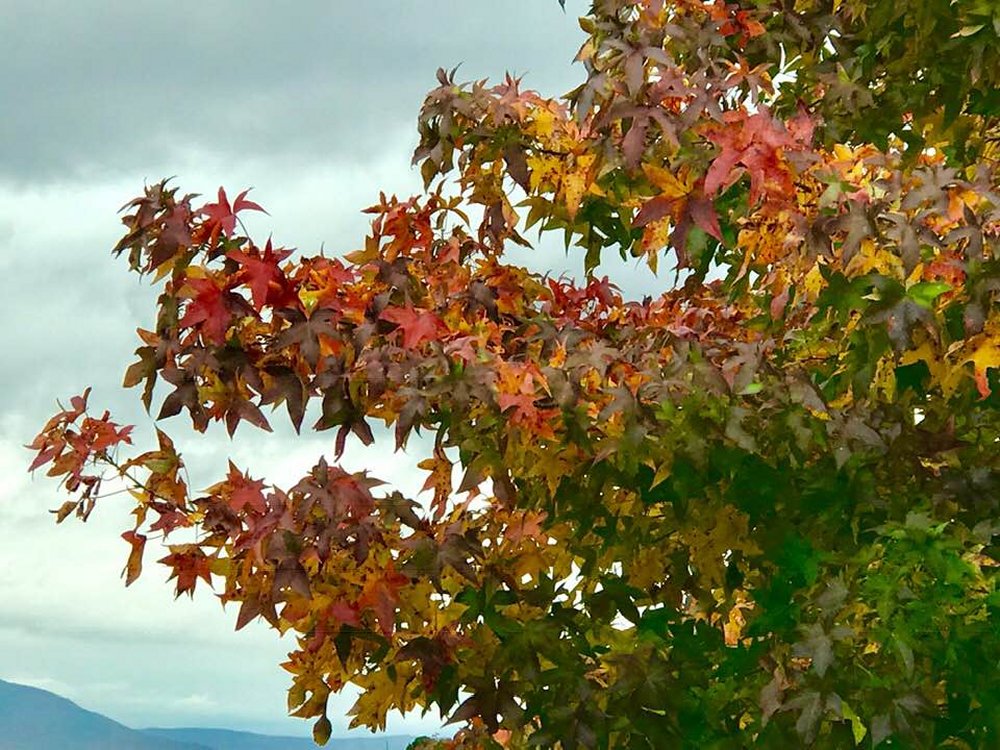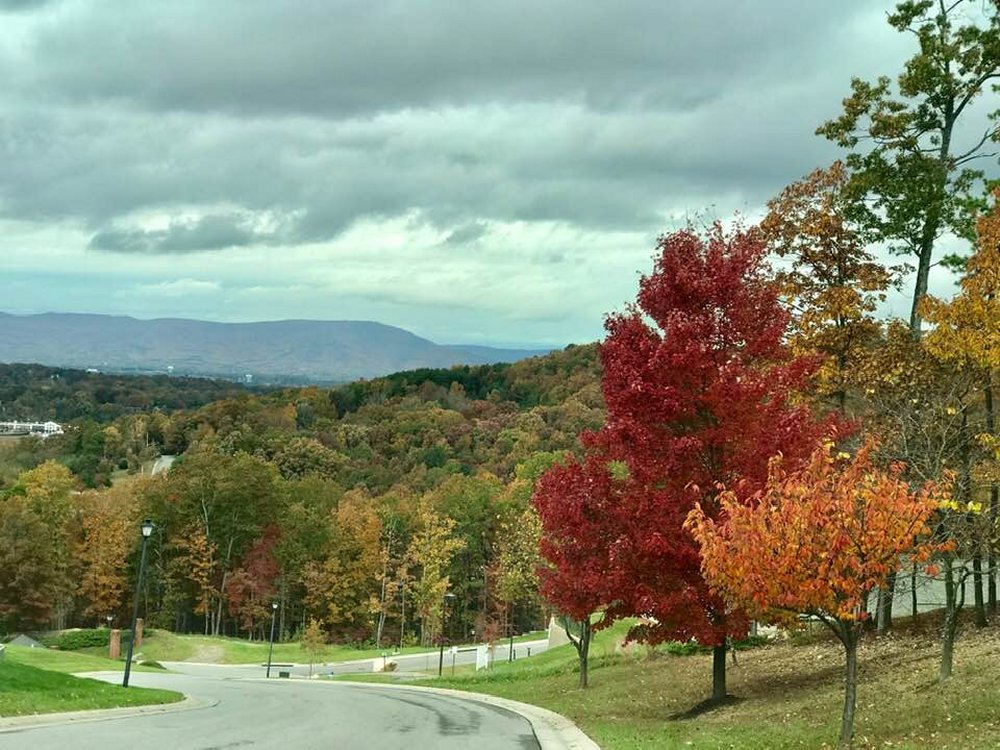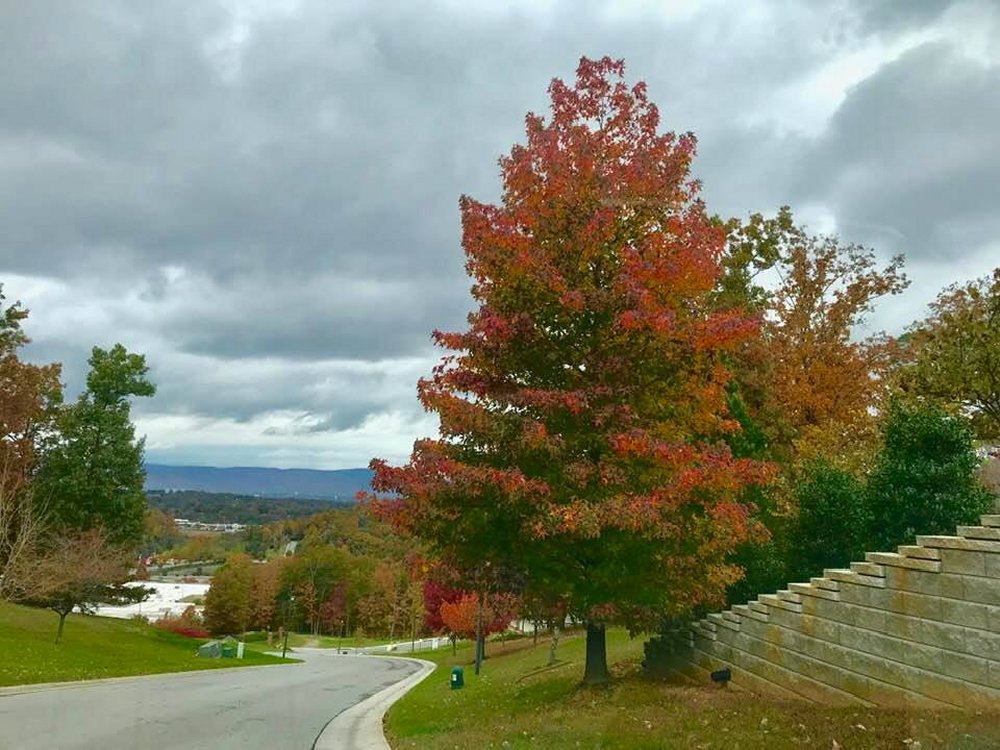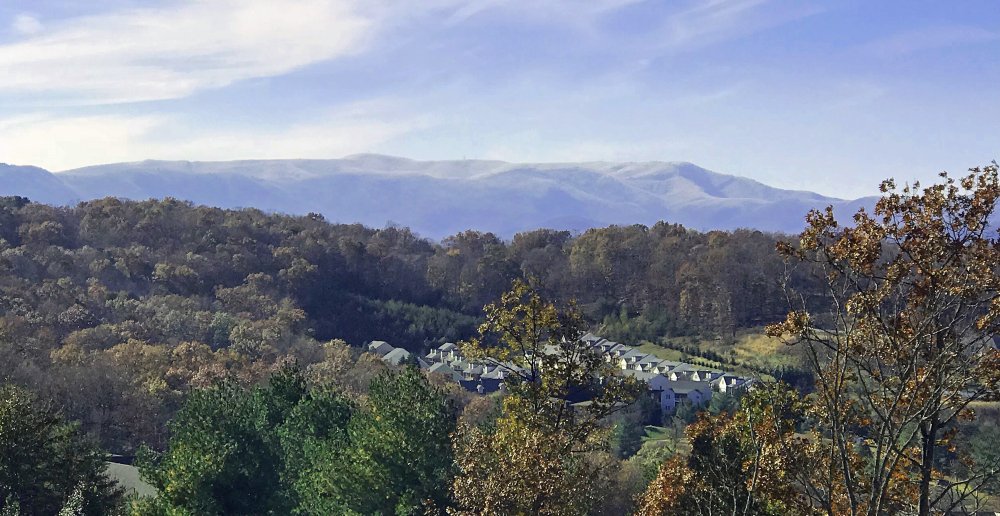 Buzzard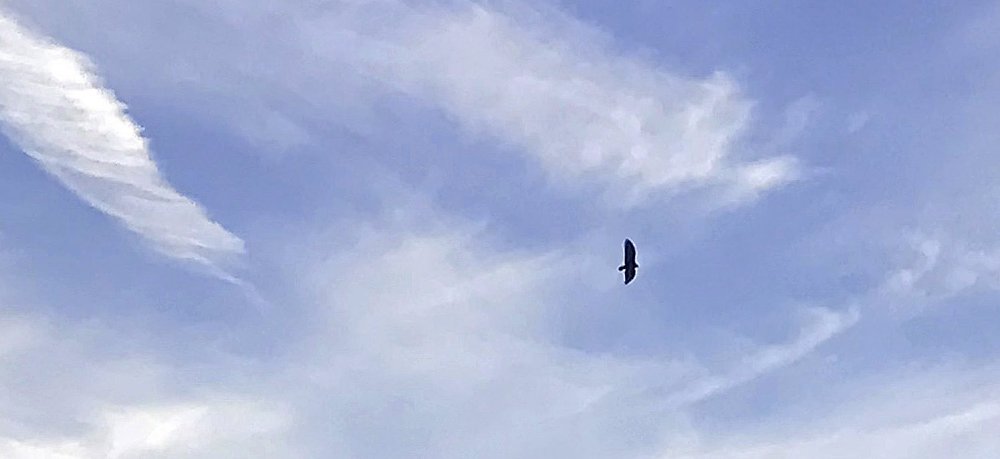 Thank you Paula
Mountains
Set 1 --- http://faculty.trinity.edu/rjensen/Tidbits/Mountains/Set01/MountainsSet01.htm

Set 2 --- http://faculty.trinity.edu/rjensen/Tidbits/Mountains/Set02/MountainsSet02.htm
This set includes White Mountain hiking trail photographs

Photographs of the Summit of Mt Washington

http://faculty.trinity.edu/rjensen/Tidbits/CogRailroad/History1/CogRailroadHistory.htm

http://faculty.trinity.edu/rjensen/Tidbits/Mountains/HistoryWhiteMountains/01/HistoryWhiteMoutains01.htm

Some of Wes Lavin's June 2016 Photographs
http://www.cs.trinity.edu/rjensen/Tidbits/Lavin/2016June/2016JuneLavin.htm

Cannon Mountain Photographs --- http://www.cs.trinity.edu/rjensen/Tidbits/2007/Tidbits071218.htm

Photographs of the Mittersill Alpine Resort, New Hampshire ---
http://faculty.trinity.edu/rjensen/tidbits/Hotels/Mittersill/Mittersill.htm

Bob Jensen's photographs from the tram and along the rim trail atop Cannon Mountain
http://faculty.trinity.edu/rjensen/Tidbits/HikingTrails/Set01/HikingTrailsSet01.htm

Bob Jensen's Favorite Pictures of Mt. Lafayette 10 Miles Distant
http://faculty.trinity.edu/rjensen/tidbits/Mountains/Layfayette01/Lafayette01.htm
With nine pages quoted from Bill Bryson's traumatic climb up Mt. Lafayette
A Walk in the Woods by Bill Bryson (Anchor Books, 2007)

Set 4 of My Sunrise and Sunset Favorites from the White Mountains of New Hampshire ---
http://faculty.trinity.edu/rjensen/tidbits/SunriseSunset/04/SunriseSunsetFavoritesSet04.htm

Bob Jensen's Photographs of Sunrises and Sunsets on Mt. Garfield
http://faculty.trinity.edu/rjensen/Tidbits/SunriseSunset/04/SunriseSunsetFavoritesSet04Garfield.htm

Photographs of the Scenic Mountain Village of Jackson, New Hampshire ---
http://faculty.trinity.edu/rjensen/tidbits/Hotels/Jackson/Jackson01.htm

History of The White Mountains --- Set 01
http://faculty.trinity.edu/rjensen/Tidbits/Mountains/HistoryWhiteMountains/01/HistoryWhiteMoutains01.htm

History of The White Mountains --- Set 02
http://faculty.trinity.edu/rjensen/Tidbits/Mountains/HistoryWhiteMountains/02/HistoryWhiteMoutains02.htm

History of The White Mountains --- Set 03 (Franconia Notch)
http://faculty.trinity.edu/rjensen/Tidbits/Mountains/HistoryWhiteMountains/03/WhiteMountains03-FranconiaNotch.htm

History of The White Mountains --- Set 04 (Crawford Notch)
http://faculty.trinity.edu/rjensen/Tidbits/Mountains/HistoryWhiteMountains/04/WhiteMountains04-CrawfordNotch.htm

History of The White Mountains --- Set 05 (Pinkham Notch)
http://faculty.trinity.edu/rjensen/Tidbits/Mountains/HistoryWhiteMountains/05/WhiteMountains05-PinkhamNotch.htm

History of The White Mountains --- Set 06 (Kinsman Notch)
http://faculty.trinity.edu/rjensen/Tidbits/Mountains/HistoryWhiteMountains/06/WhiteMountains06-Kinsman.htm

Seasonal Sunrises in the White Mountains --- Set 07
http://www.cs.trinity.edu/rjensen/Tidbits/Mountains/Set07/Mountains07.htm
More of Bob Jensen's Pictures and Stories
http://faculty.trinity.edu/rjensen/Pictures.htm
My Theme Song
Train of Life (Willie Nelson and Patsy Cline) --- Click Here
White Mountain News --- http://www.whitemtnews.com/
Bob Jensen's Blogs --- http://faculty.trinity.edu/rjensen/JensenBlogs.htm
Current and past editions of my newsletter called New Bookmarks --- http://faculty.trinity.edu/rjensen/bookurl.htm
Current and past editions of my newsletter called Tidbits --- http://faculty.trinity.edu/rjensen/TidbitsDirectory.htm
Current and past editions of my newsletter called Fraud Updates --- http://faculty.trinity.edu/rjensen/FraudUpdates.htm
Bob Jensen's past presentations and lectures --- http://faculty.trinity.edu/rjensen/resume.htm#Presentations
Our address is 190 Sunset Hill Road, Sugar Hill, New Hampshire
Our cottage was known as the Brayton Cottage in the early 1900s
Sunset Hill is a ridge overlooking with New Hampshire's White Mountains to the East
and Vermont's Green Mountains to the West
Bob Jensen's Threads --- http://faculty.trinity.edu/rjensen/threads.htm
Bob Jensen's Home Page --- http://faculty.trinity.edu/rjensen/