Set 5 of My All Time Favorite Photographs
Bob Jensen at Trinity University
As 2018 draws to a close I will once again share some favorite photographs either because they
are good pictures or because they're nostalgic for me. When the kids were young we went
all out decorating the house inside and out for the holidays. Now the kids are scattered from
California to Wisconsin to Maine and visit at times other than during our mountain winters. We
now keep decorations to a bare minimum inside the house.
These are our three scrawny indoor Christmas trees this year (small ones sitting on a table)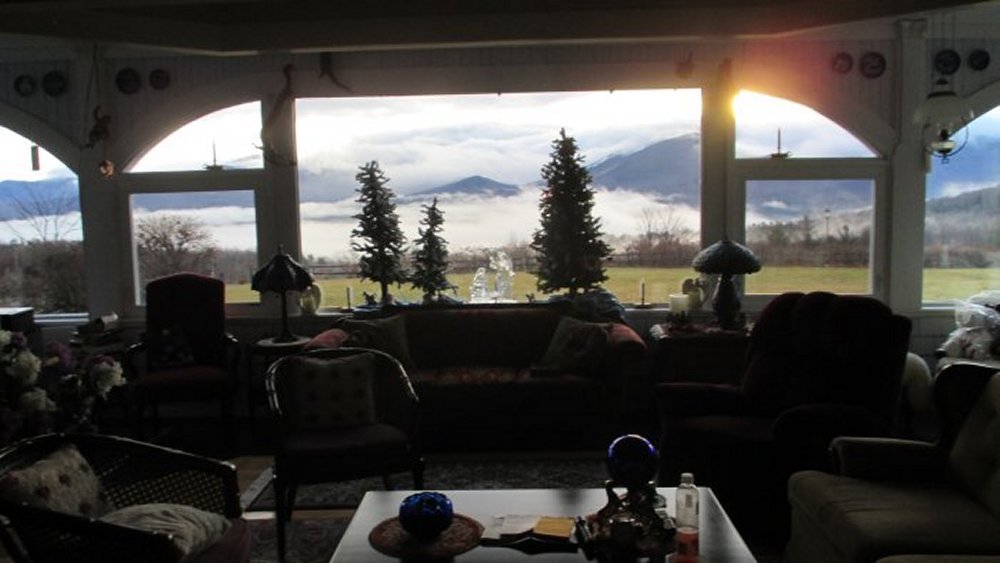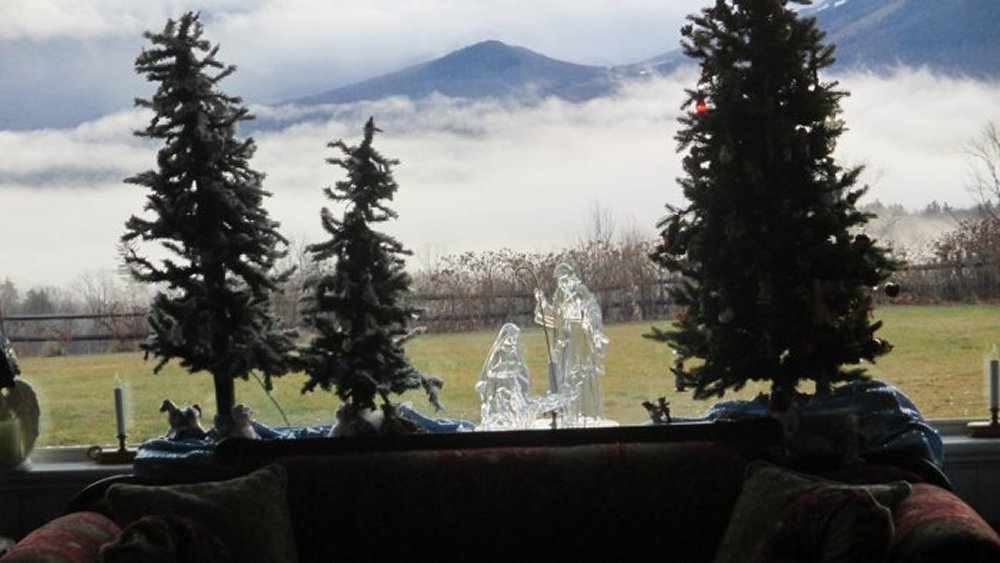 This is one of my favorite pictures taken from my desk of Mt. Lafayette peeking out of the clouds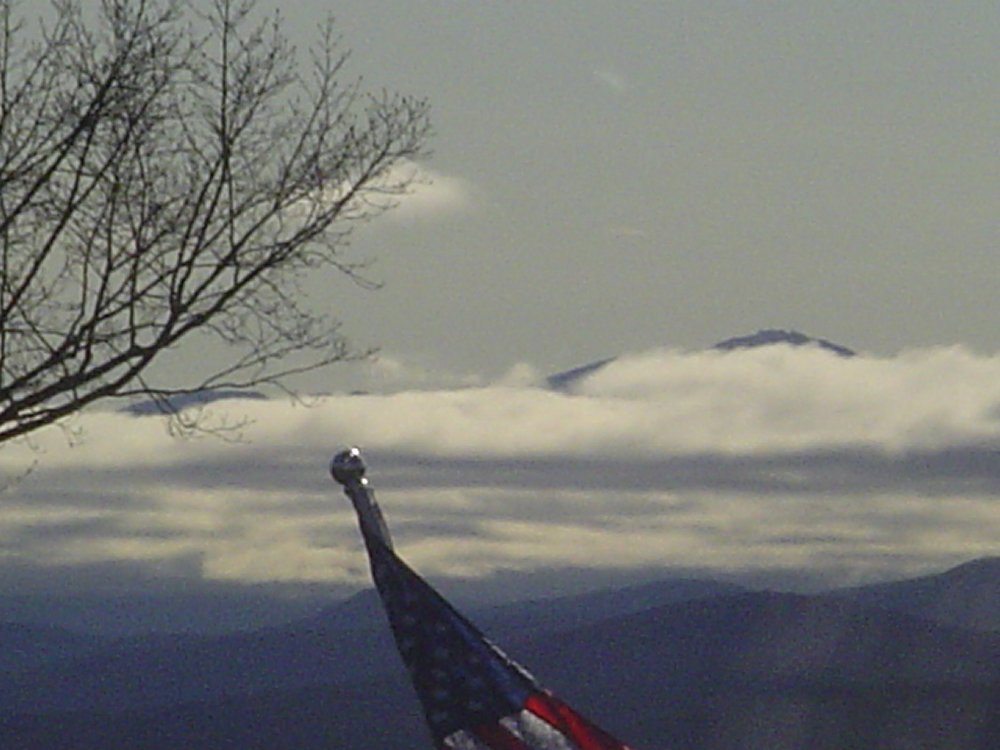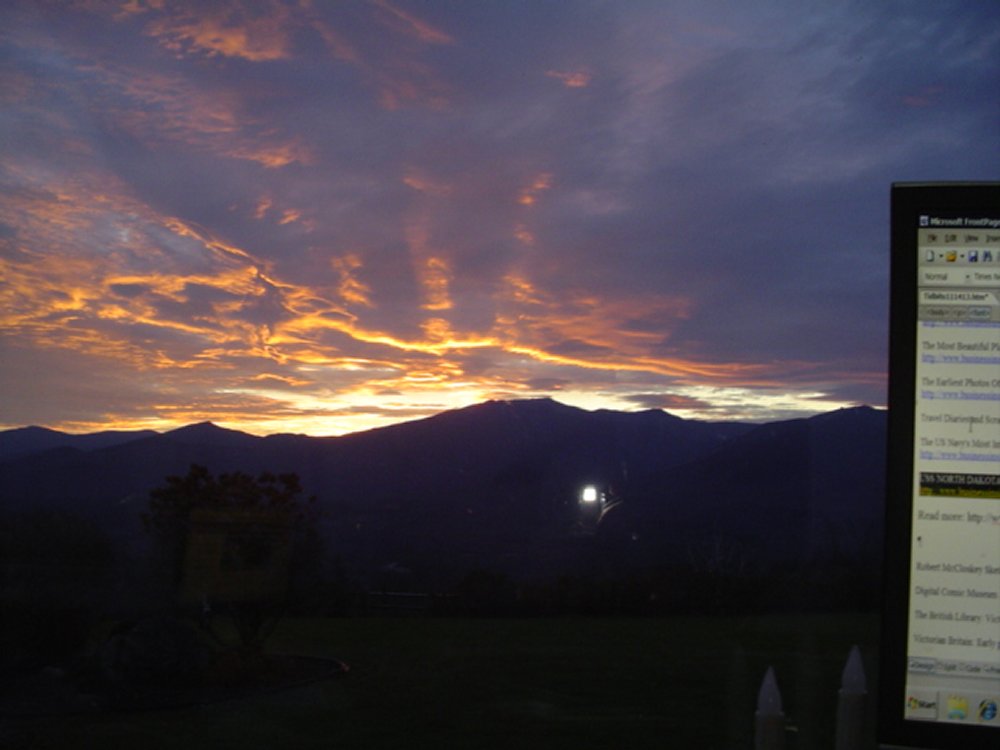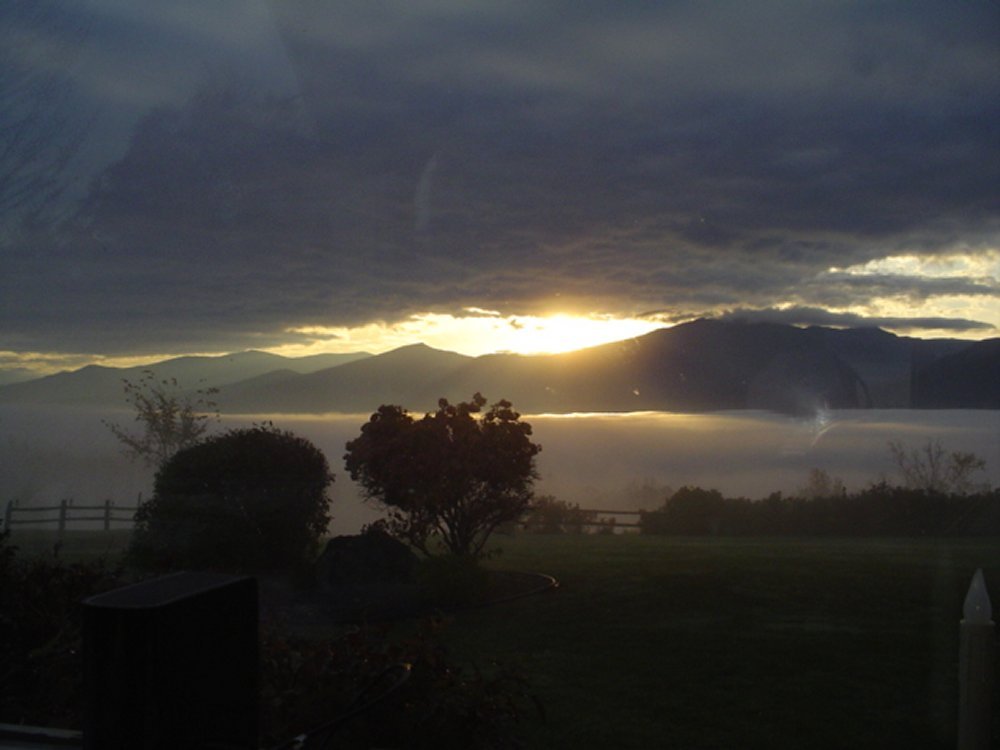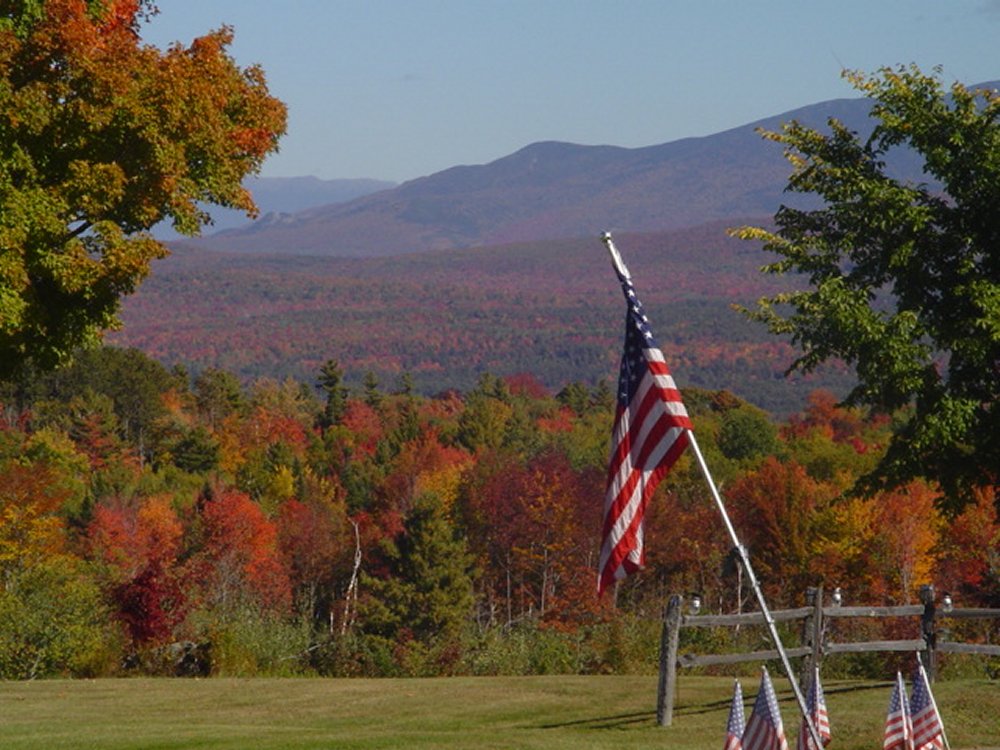 This is a zoomed shot taken of Mt. Washington taken from my desk
The weather station at the top is not visible in this picture
Mt. Washington has some of the highest winds ever recorded at a weather station
Although there is a large ski resort in this vicinity, those revines in the picture are not ski trails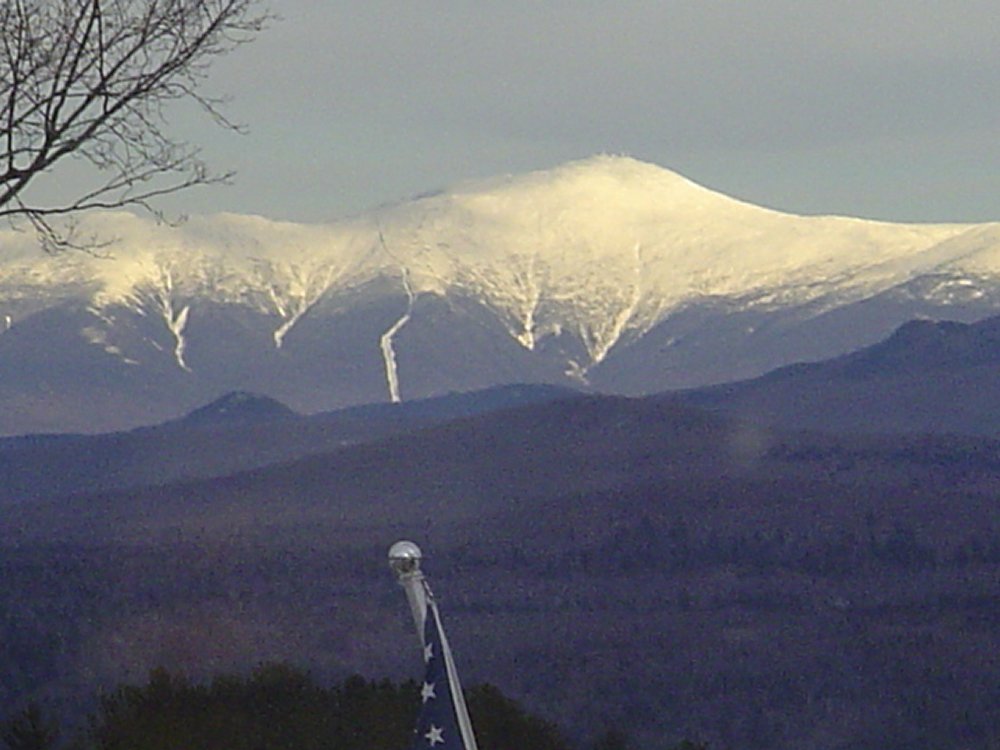 This is the sun between two large maple trees (I took this impressionistic picture while standing in the driveway)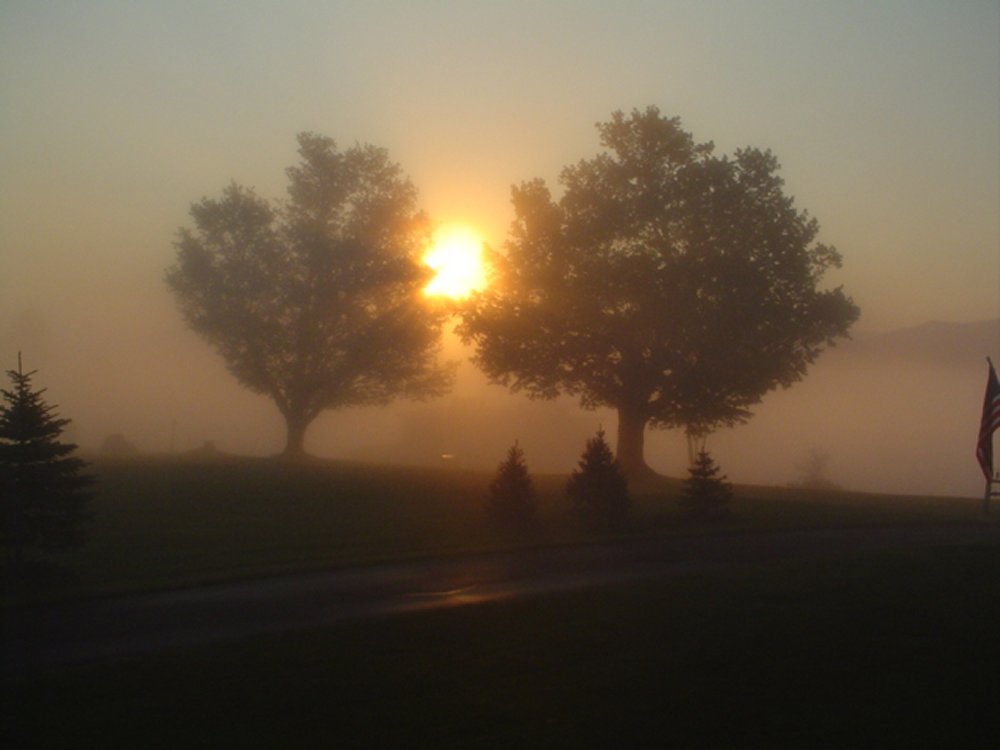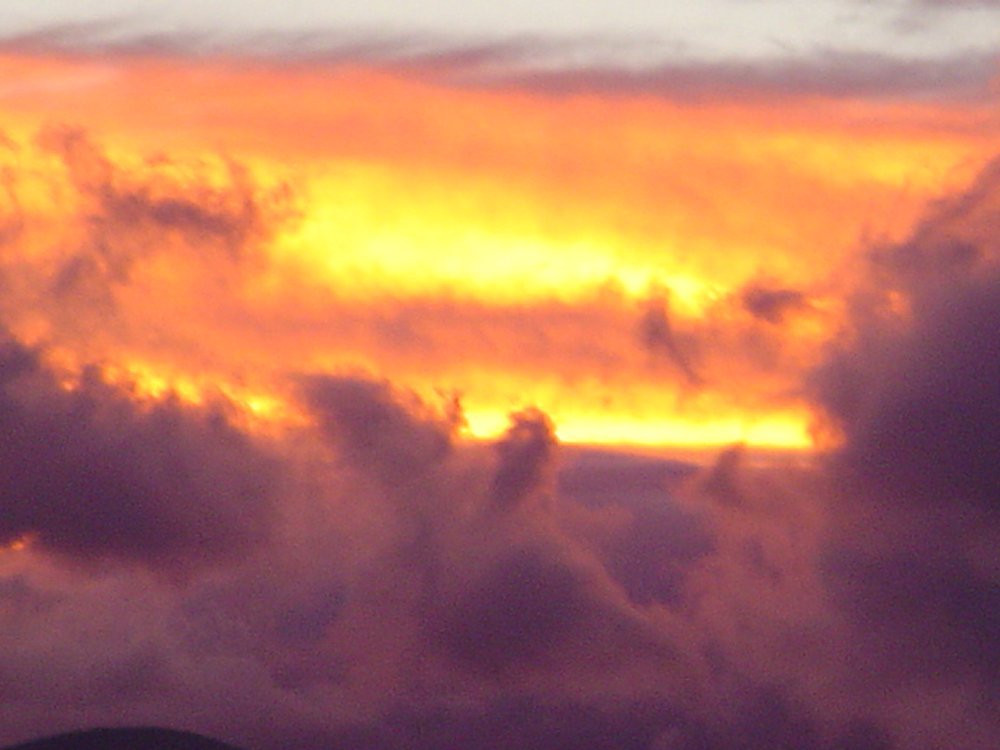 This is an early morning shot of the pointed Mt. Garfield that I took from my desk

And this is the picture you've been waiting for --- a bedroom shot of Erika taken in 2001
The purpose of the shot is to show off the king-sized bedspread she crocheted all by hand while we were living in Texas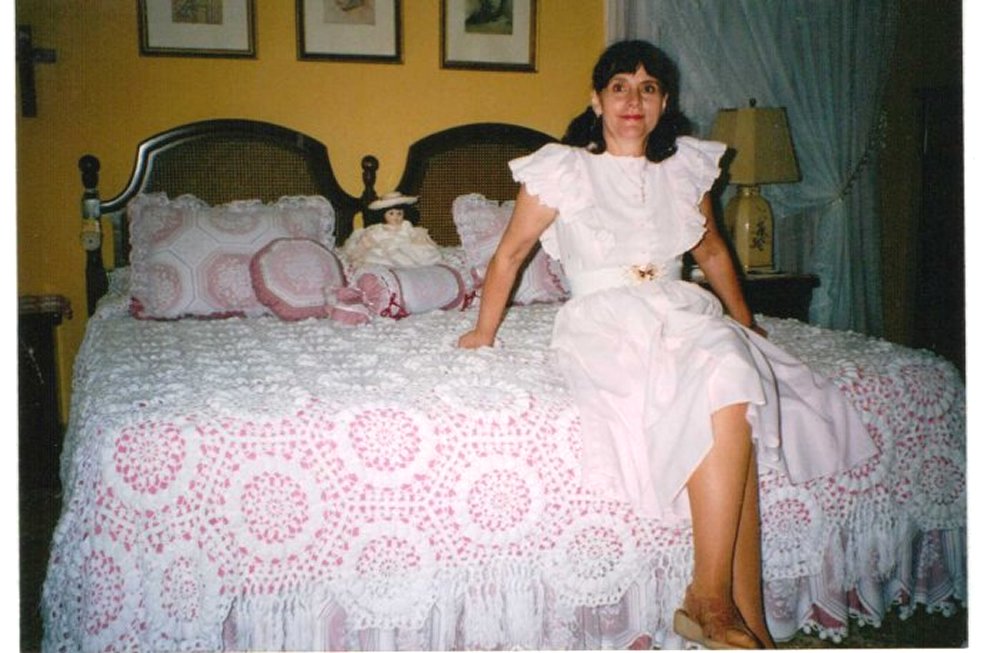 Erika with our tallest son (David)
David Graduated from MacArthur High Schol in San Antonio in 1987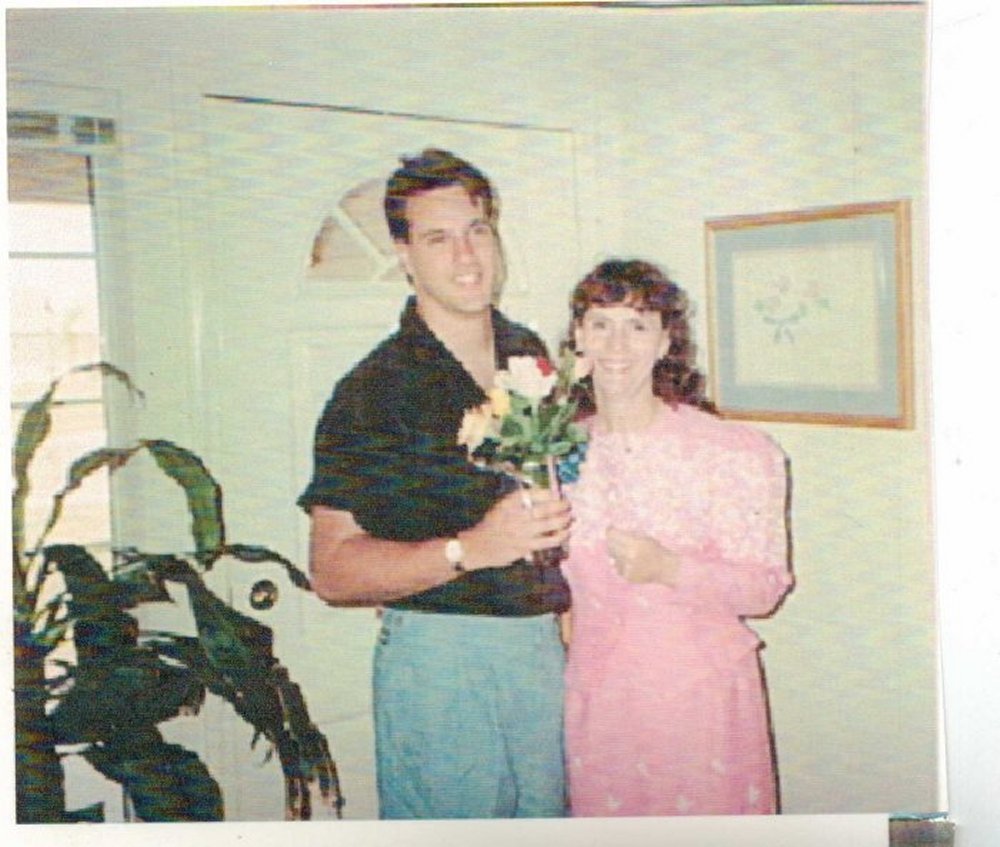 And these are shots of me you've been waiting for when I was still in college in Colorado in 1960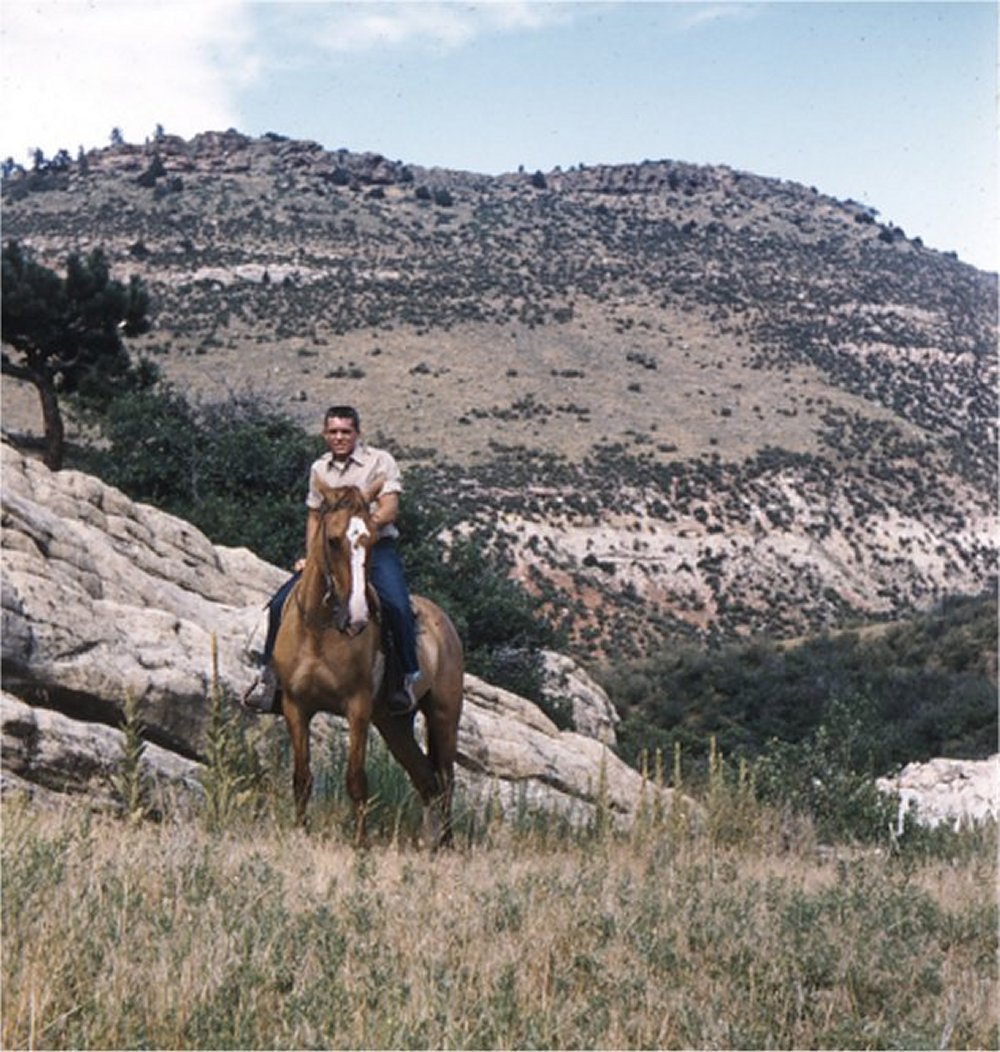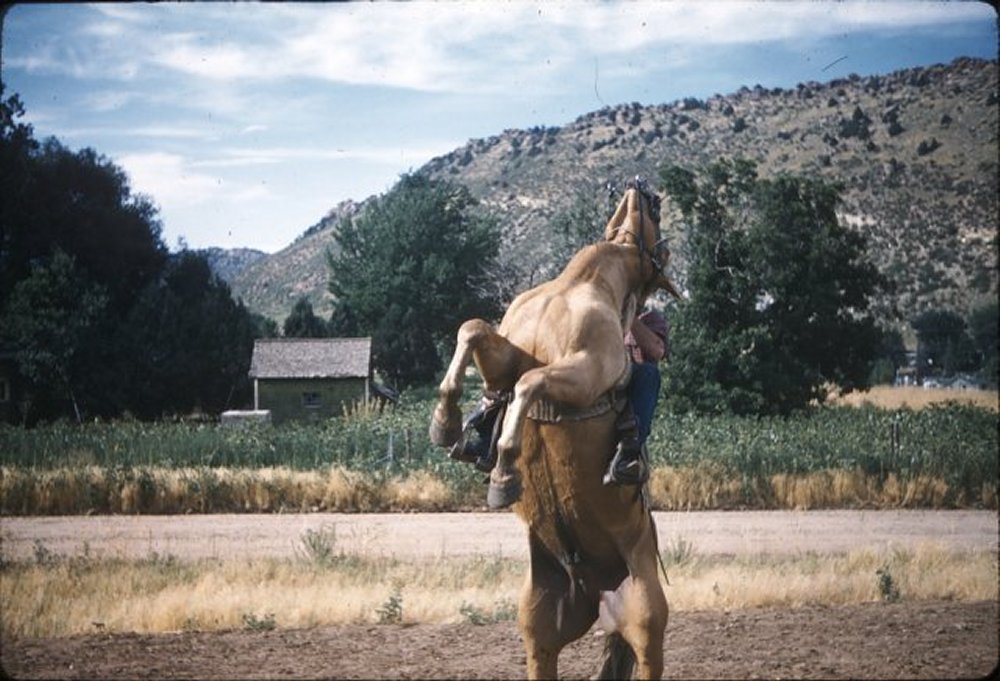 This is me with Lisl and Marshall in our Maine house in 1973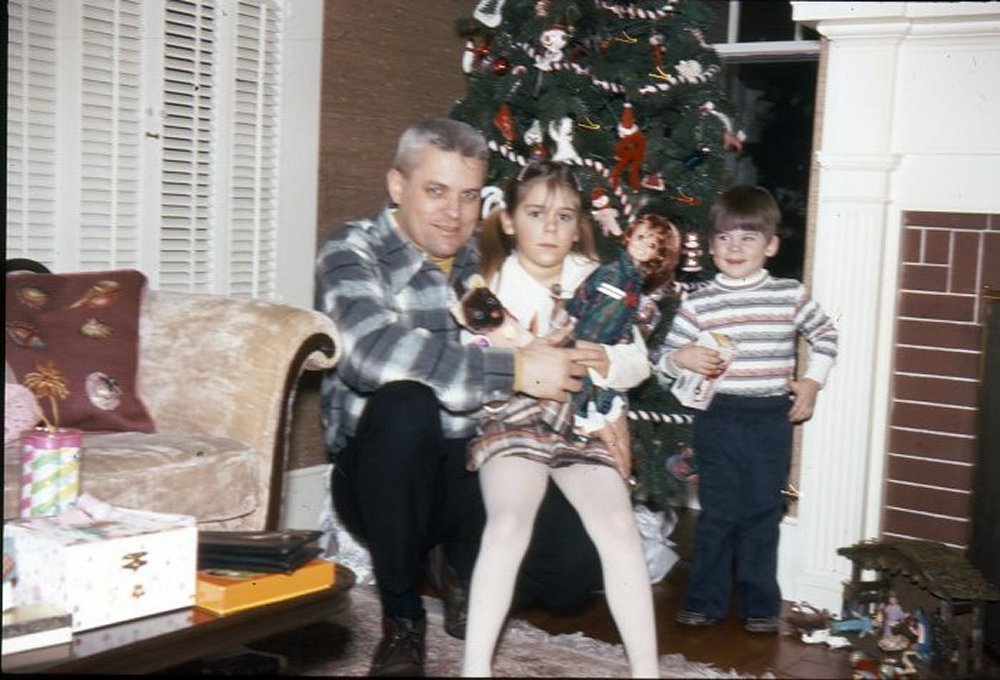 This is me with in our Texas house when Lisl came home from college (University of Texas)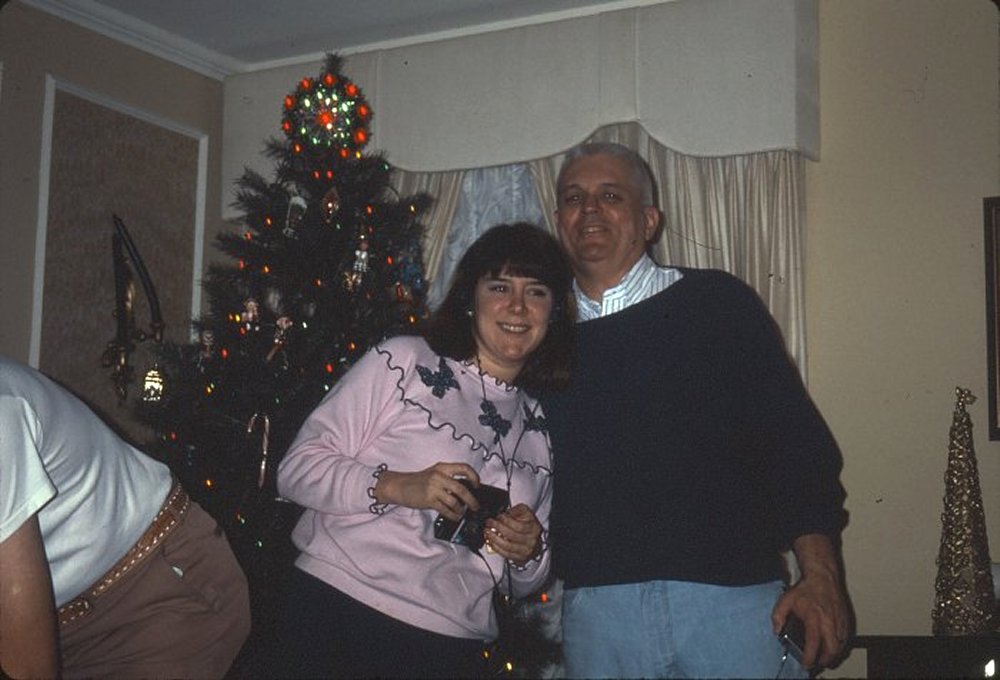 This is Andy from long ago
Cutist and dumbist and last dog I ever owned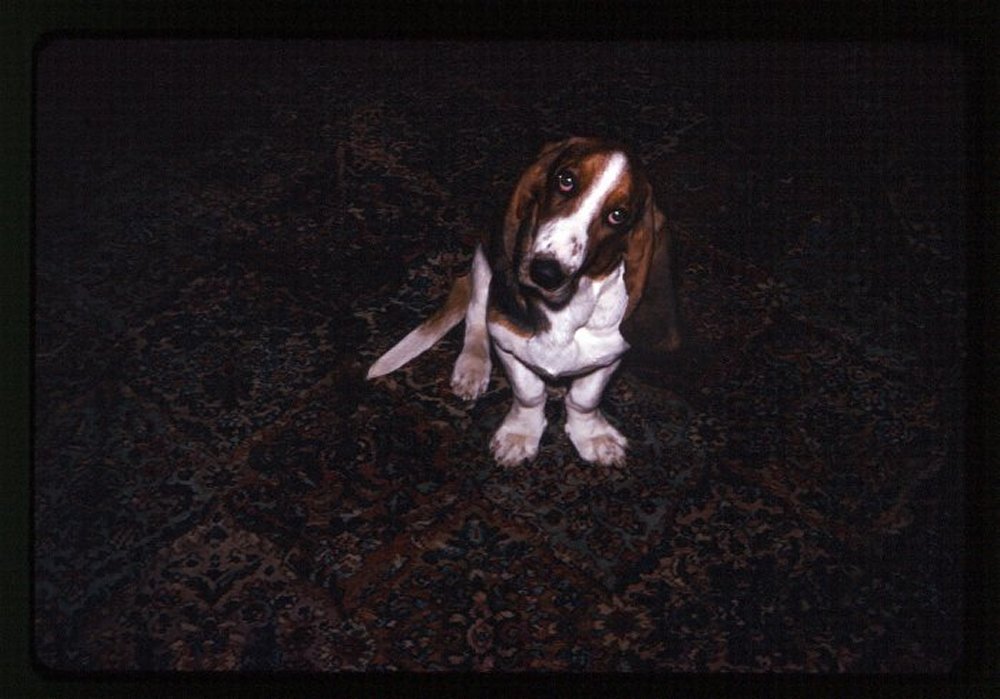 This favorite picture was taken in Amsterdam in 1992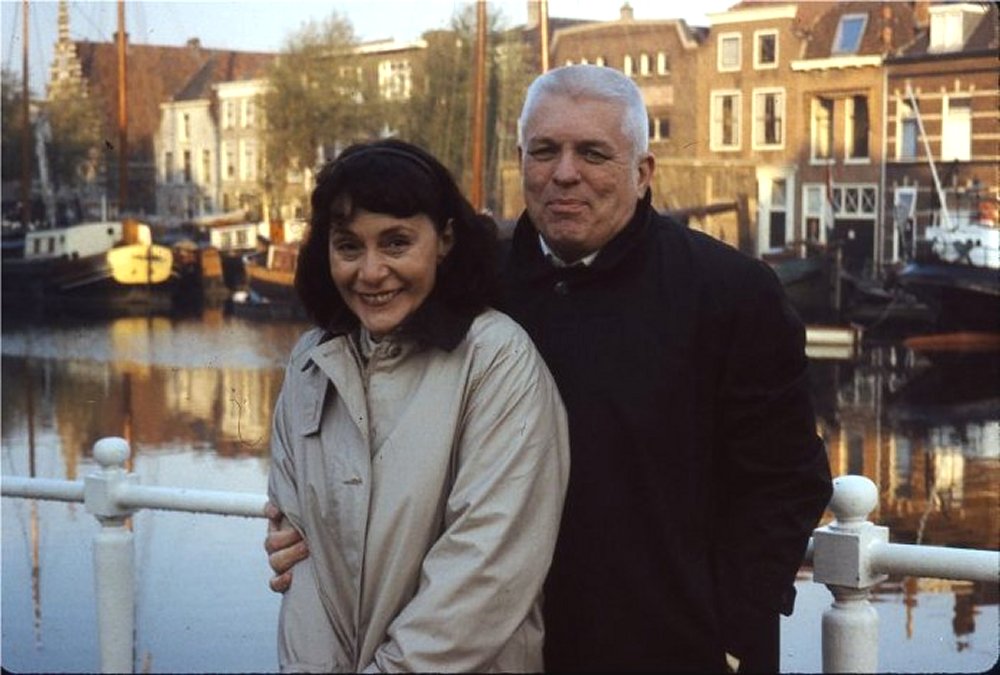 Other All Time Favorite Photographs
Set 1 of My All Time Favorite Photographs
http://faculty.trinity.edu/rjensen/Tidbits/Favorites/Set01/FavoritesSet01.htm

Set 2 of My All Time Favorite Photographs
http://faculty.trinity.edu/rjensen/Tidbits/Favorites/Set02/FavoritesSet02.htm

Set 3 of My All Time Favorite Photographs
http://cs.trinity.edu/rjensen/Tidbits/Favorites/Set03/FavoritesSet03.htm

Set 4 of My All Time Favorite Photographs
http://faculty.trinity.edu/rjensen/Tidbits/Favorites/Set04/FavoritesSet04.htm

Set 5 of My All Time Favorite Photographs
http://cs.trinity.edu/rjensen/Tidbits/Favorites/Set05/FavoritesSet05.htm
More of Bob Jensen's Pictures and Stories
http://www.trinity.edu/rjensen/Pictures.htm
Blogs of White Mountain Hikers (many great photographs) ---
http://www.blogger.com/profile/02242409292439585691
Especially note the archive of John Compton's blogs at the bottom of the page at
http://1happyhiker.blogspot.com/
White Mountain News --- http://www.whitemtnews.com/
On May 14, 2006 I retired from Trinity University after a long and wonderful career as an accounting professor in four universities. I was generously granted "Emeritus" status by the Trustees of Trinity University. My wife and I now live in a cottage in the White Mountains of New Hampshire ---
http://www.trinity.edu/rjensen/NHcottage/NHcottage.htm
Bob Jensen's Blogs --- http://www.trinity.edu/rjensen/JensenBlogs.htm
Current and past editions of my newsletter called New Bookmarks --- http://www.trinity.edu/rjensen/bookurl.htm
Current and past editions of my newsletter called Tidbits --- http://www.trinity.edu/rjensen/TidbitsDirectory.htm
Current and past editions of my newsletter called Fraud Updates --- http://www.trinity.edu/rjensen/FraudUpdates.htm
Bob Jensen's past presentations and lectures --- http://www.trinity.edu/rjensen/resume.htm#Presentations
Our address is 190 Sunset Hill Road, Sugar Hill, New Hampshire
Our cottage was known as the Brayton Cottage in the early 1900s
Sunset Hill is a ridge overlooking with New Hampshire's White Mountains to the East
and Vermont's Green Mountains to the West
Bob Jensen's Threads --- http://www.trinity.edu/rjensen/threads.htm
Bob Jensen's Home Page --- http://www.trinity.edu/rjensen/