Wes Lavin's Pictures of Golden Pond in the Wintertime
Bob Jensen at Trinity University
I love the photographs of Wes Lavin
My friend Wes Lavin is a better photographer than me.
Firstly, he has better equipment than me.
Secondly he travels all over New England just to take pictures in different seasons.
Most of my photographs are closer to home, and I'm not really into photography
Wes in into photography as a retired school teacher
Below I feature his pictures of Squam Lake made famous by an Academy Award winning film.
Some of the buildings photographed by Wes this winter appeared in summertime of 1981 in the movie
On Golden Pond Wins 1981 Academy Awards for Best Actor, Best Actress, and Best Screenplay ---
https://en.wikipedia.org/wiki/On_Golden_Pond_(1981_film)
Squam Lake in New Hampshire ---
https://en.wikipedia.org/wiki/Squam_Lake
It drains via a short natural channel into Little Squam Lake, and then through a dam at the head of the short Squam River into the Pemigewasset at Ashland. Covering 6,791 acres (27.48 km2),[1] Squam is the second-largest lake located entirely in New Hampshire.

Squam Lake was originally called Keeseenunknipee, which meant "the goose lake in the highlands". The white settlers that followed shortened the name to "Casumpa", "Kusumpy" and/or "Kesumpe" around 1779. In the early 19th century, the lake was given another

Abenaki

name, Asquam, which means "water". Finally, in the early 20th century, Asquam was shortened to its present version, Squam.

The

1981 film

On Golden Pond

was filmed in the town of

Center Harbor

on Squam Lake.

[2]

There are two tour boat services on the lake, both based in Holderness. One is Experience Squam, a private charter, and the other is the

Squam Lakes Natural Science Center

. Both services show filming locations and items of natural significance.

Squam

Lake is a nesting site for

common loons

and is a good place to see them in breeding plumage during the summer months.

Bald eagles

and

great blue herons

are also known to nest on the lake.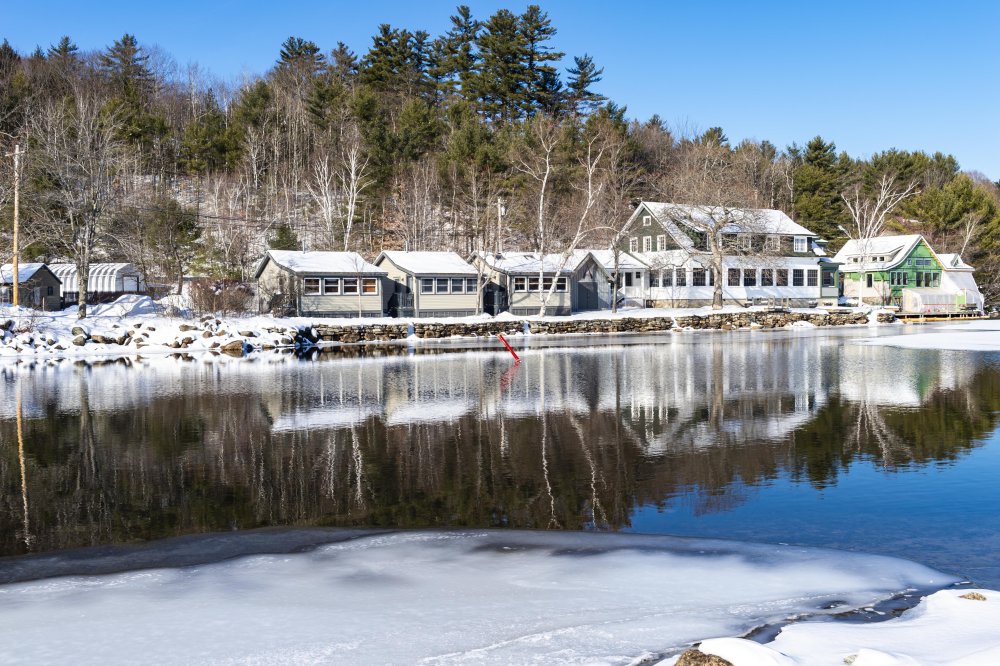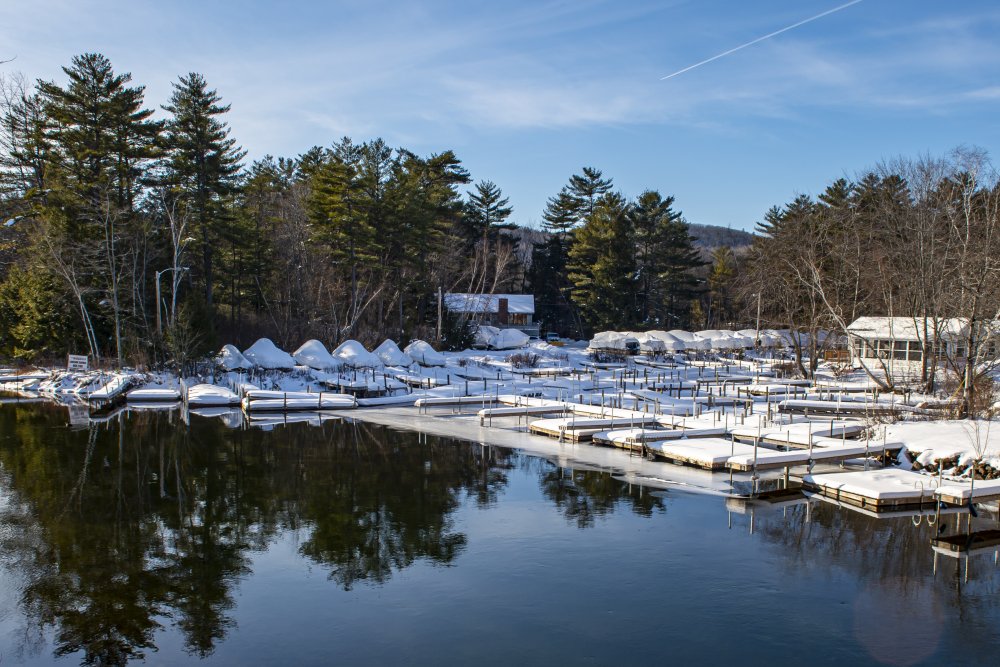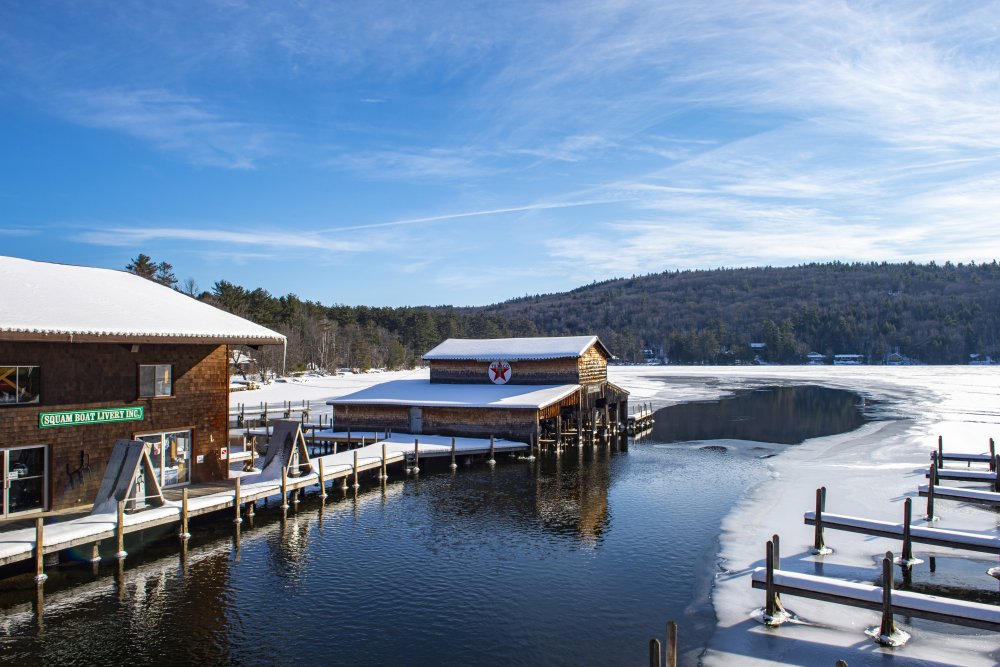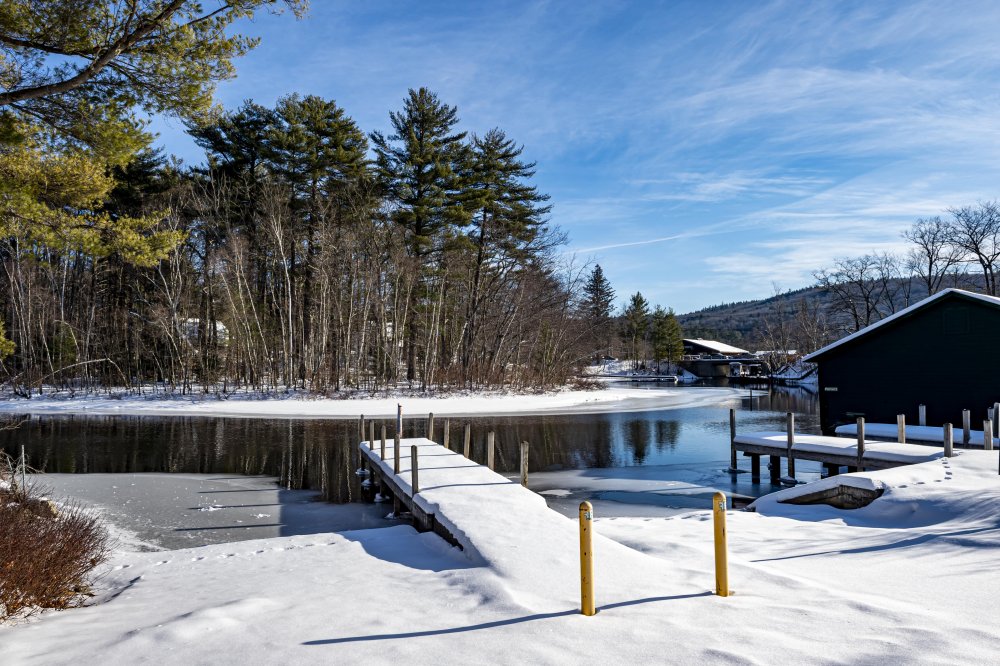 Ice fishing is popular in New Hampshire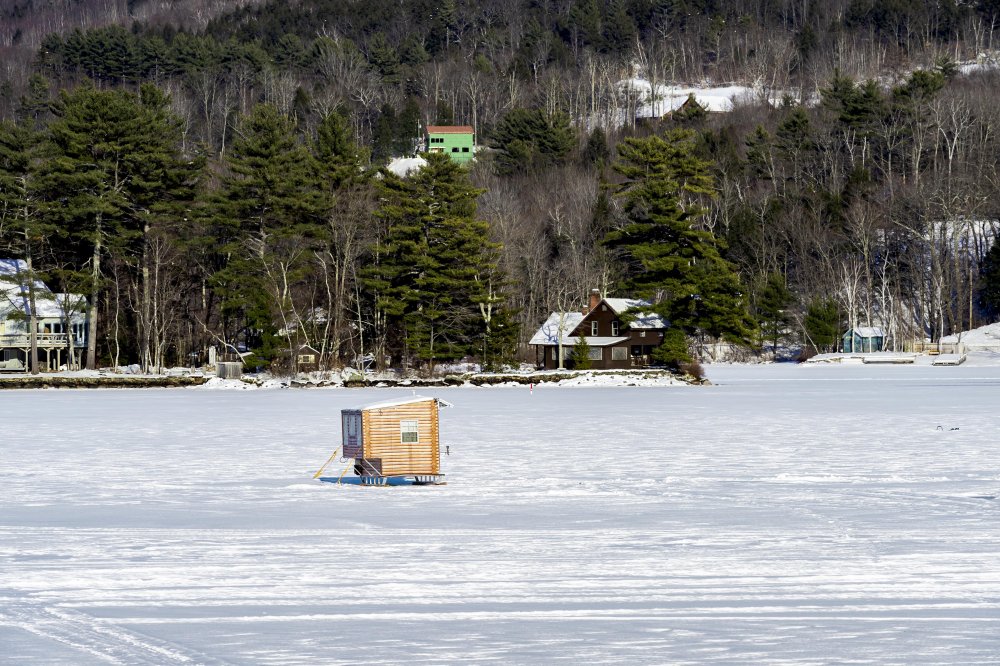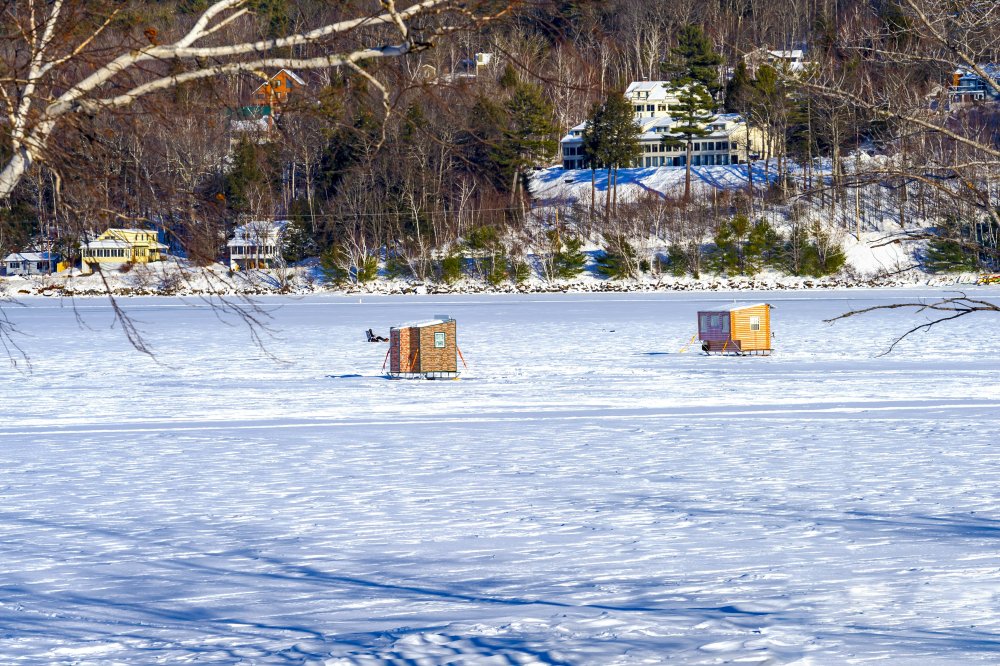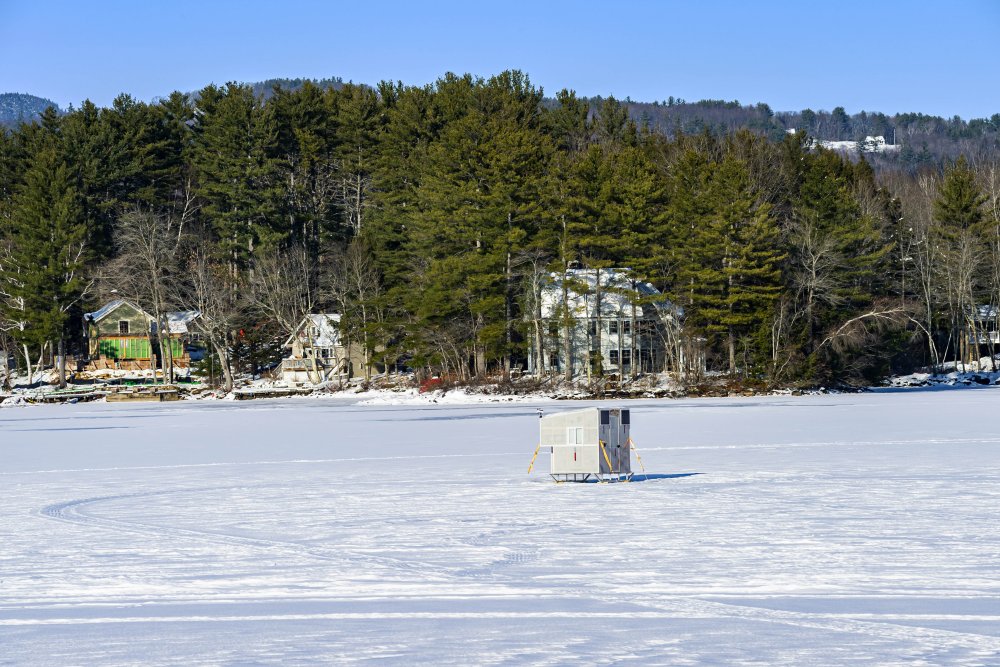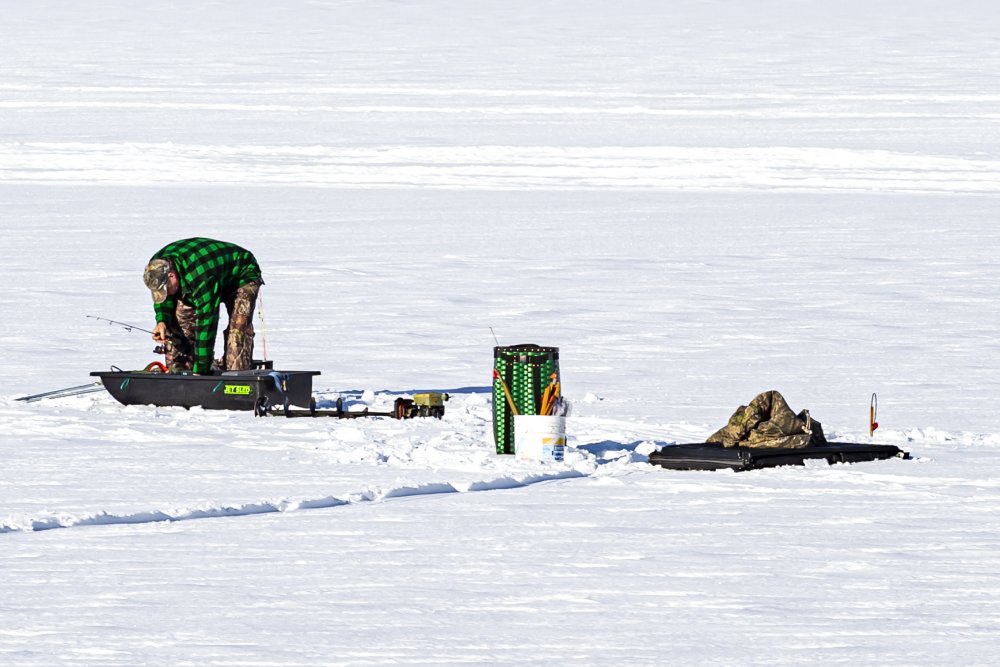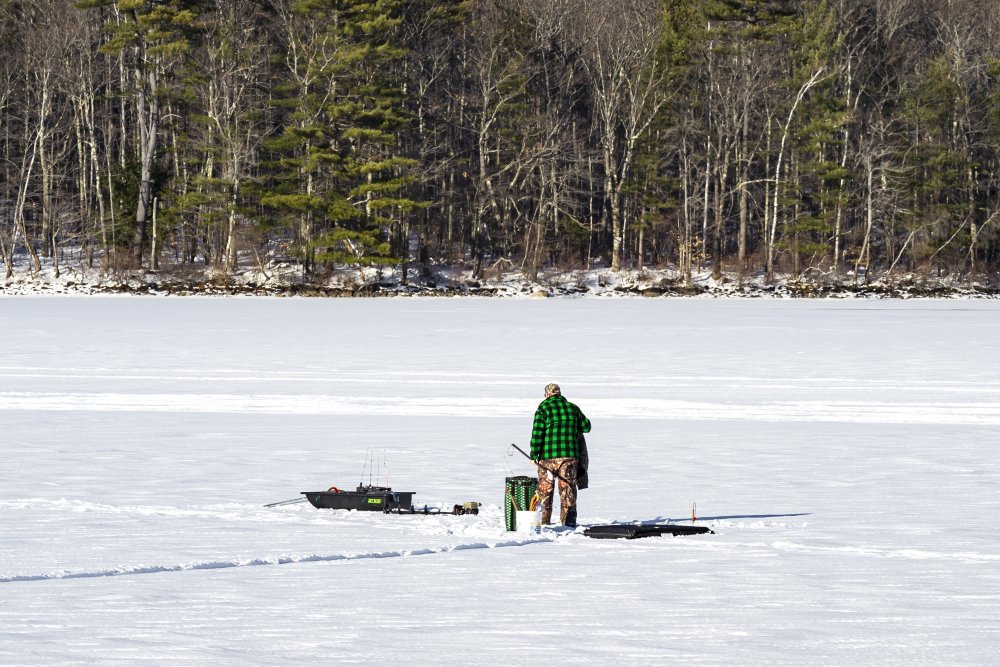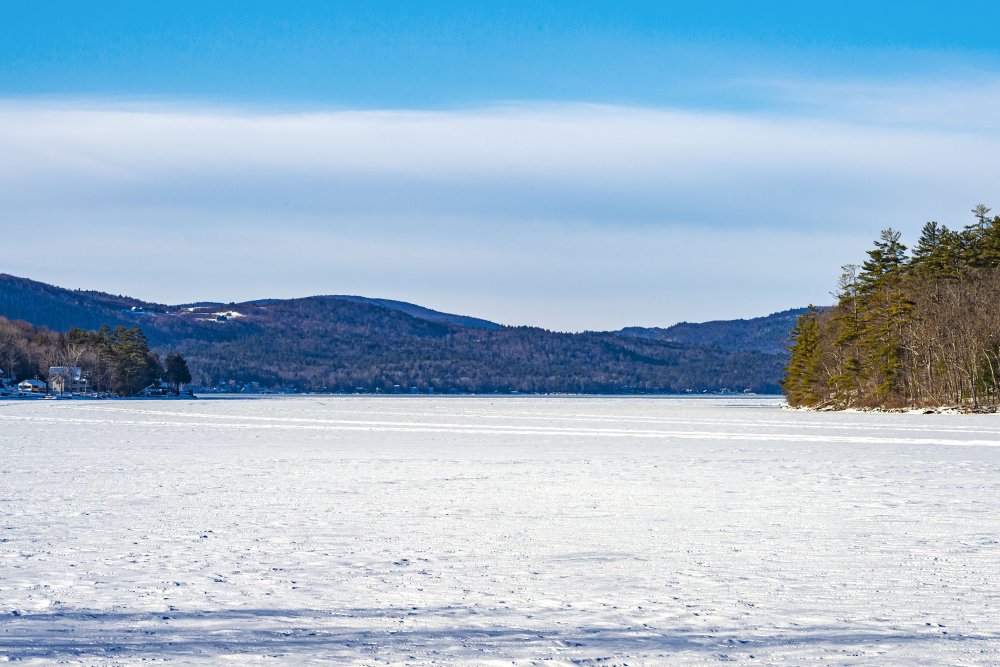 Squam lake is about an hour from our cottage in New Hampshire's Lakes Region
The Native American name of the lake was Keeseenunknipe, but it is now better known as Golden Pond
The 1981 Oscar-Winning film On Golden Pond was filmed in Center Harbor on this lake
Here are some memory photographs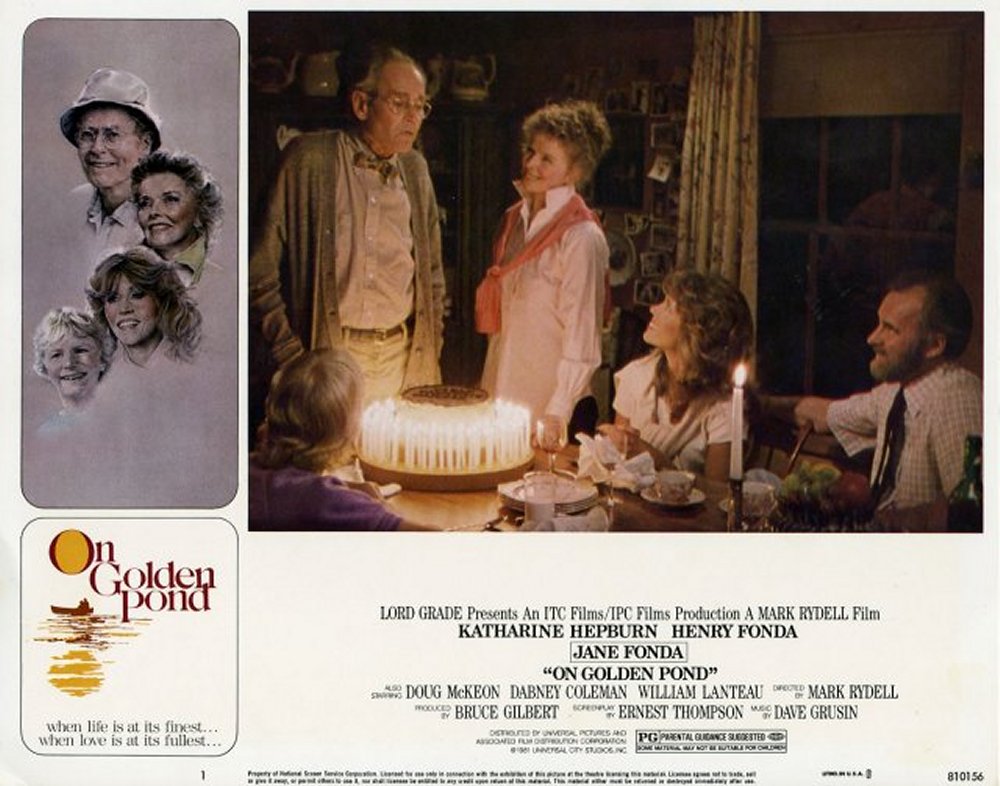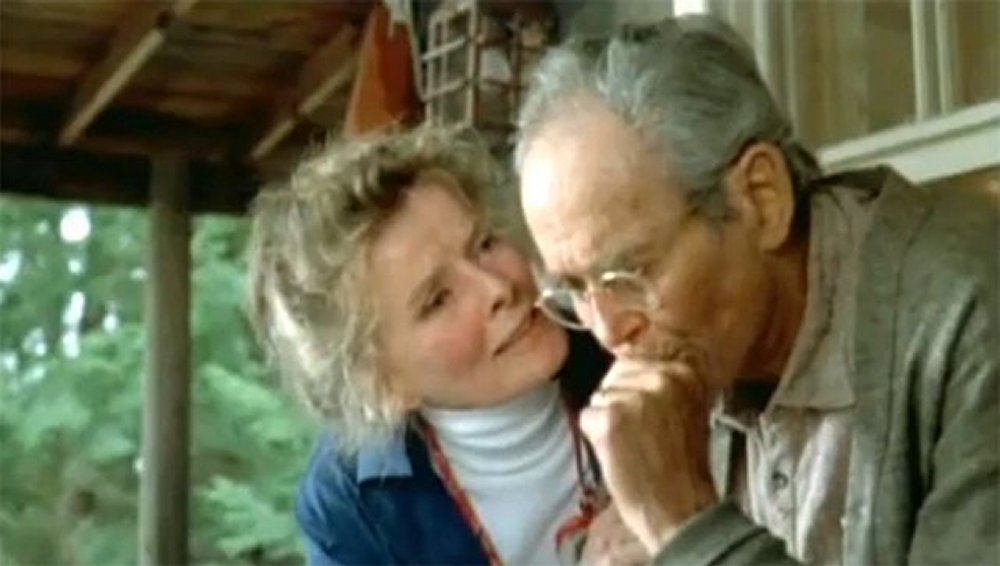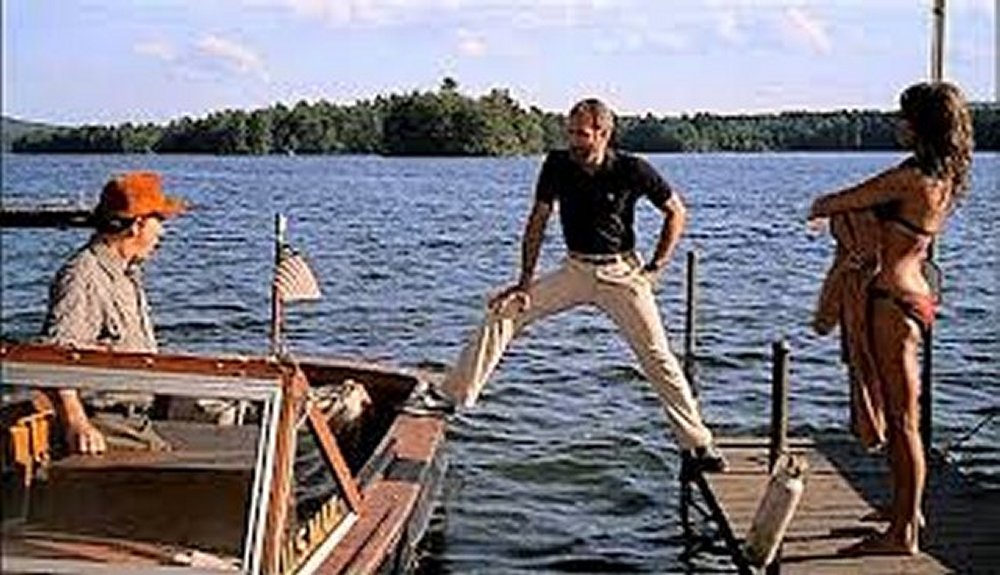 Humorous Video Clip of the Above Scene in the Movie ---
https://www.youtube.com/watch?v=-KUVXUGzKaE
On Golden Pond (1981) --- http://en.wikipedia.org/wiki/On_Golden_Pond_%281981_film%29
On Golden Pond Trivia --- http://www.imdb.com/title/tt0082846/trivia
Also see http://www.funtrivia.com/en/movies/on-golden-pond-9432.html
Also see http://www.mytripjournal.com/travel-705977
Perhaps the most memorable scene in the movie (actually a very symbolic scene) is a back flip dive that Jane Fonda's character Chelsea performs for the first time. In real life, Jane had to take lessons to learn this dive. When I was on the faculty at the University of Maine our very good friends had a daughter, Shirley, who was a Bangor High School swimming star. Shirley later married her swimming coach at Bangor High.
For several days before filming On Golden Pond Jane Fonda and her daughter visited Shirley and Shirley's coach-husband in Bangor, Maine to learn how to do the backflip dive that was to be, near the end of the film, one of the most important scenes in the script. Purportedly Jane was an excellent mother and very good guest in their home. She learned the dive that was later performed at the Squam Lake filming.
This is the kind of movie in which loons and sunsets and trout and Jane Fonda's backflip are used as emblems of survival and longevity and marital bliss and familial reconciliation.
http://stanford.dlconsulting.com/cgi-bin/stanford?a=d&d=stanford19820409-01.2.50&e=-------en-20--1--txt-txIN-------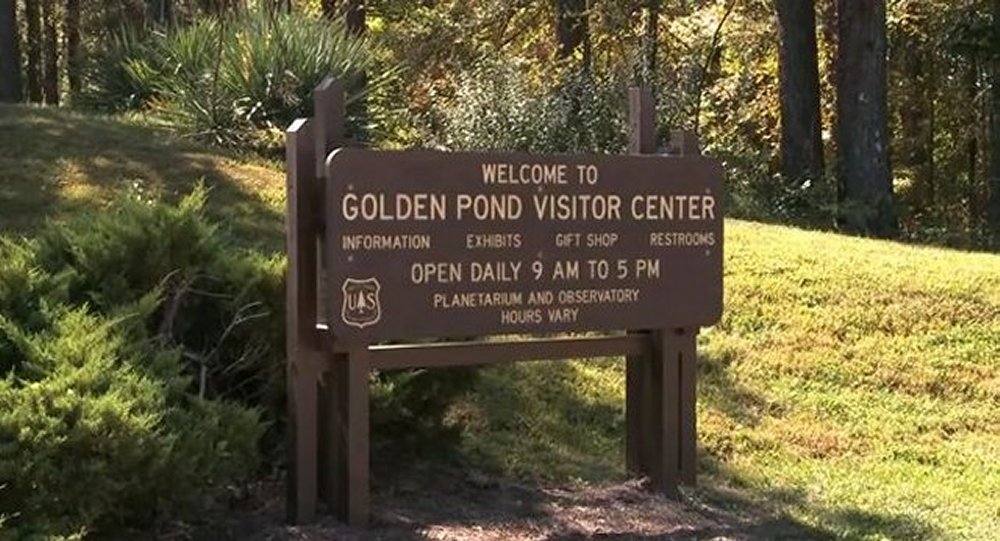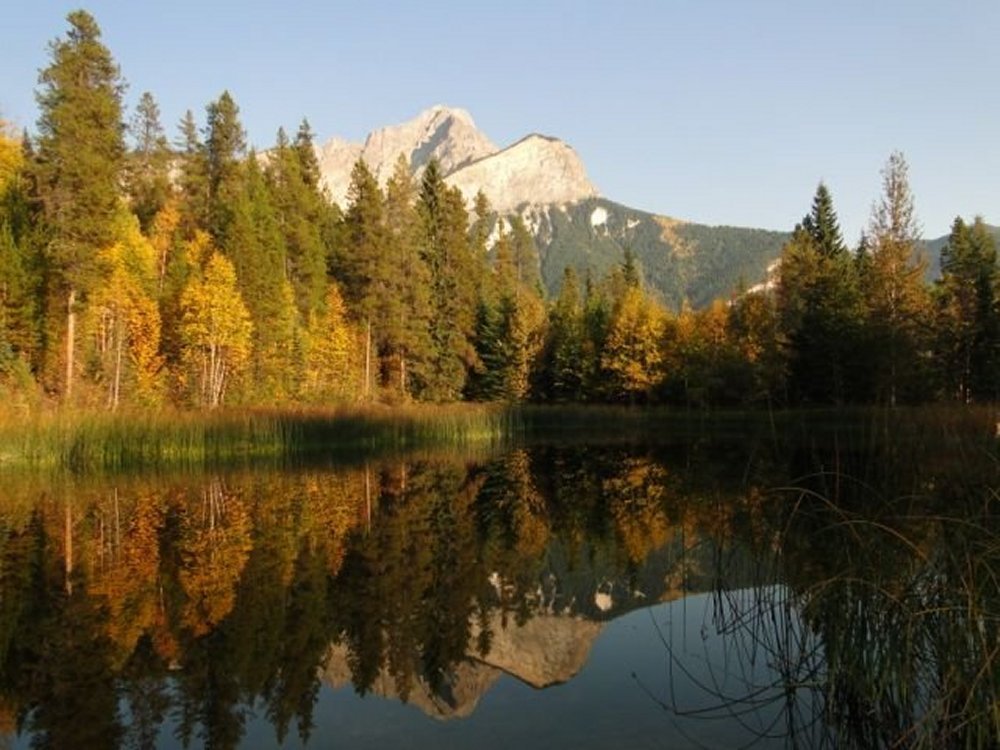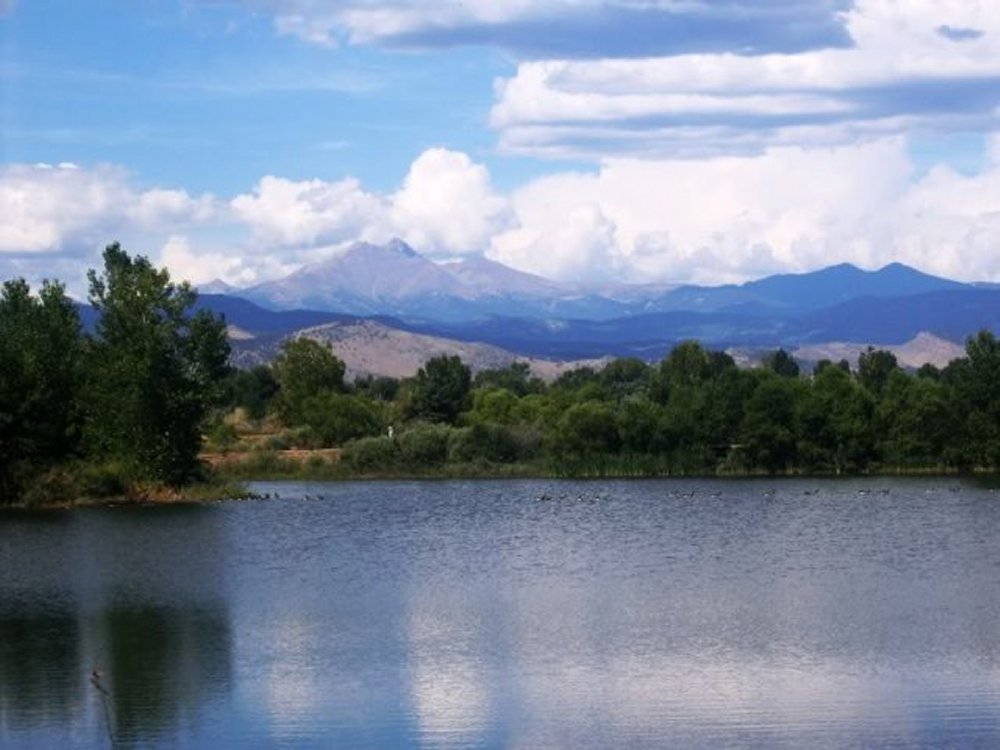 Co
Center Harbor Where On Golden Pond Was Filmed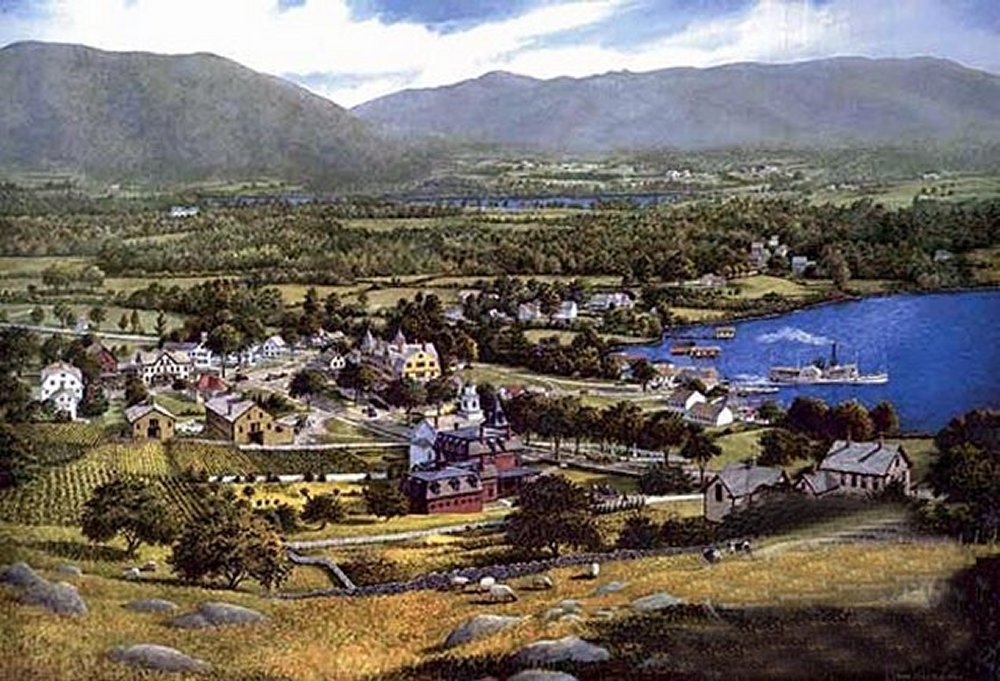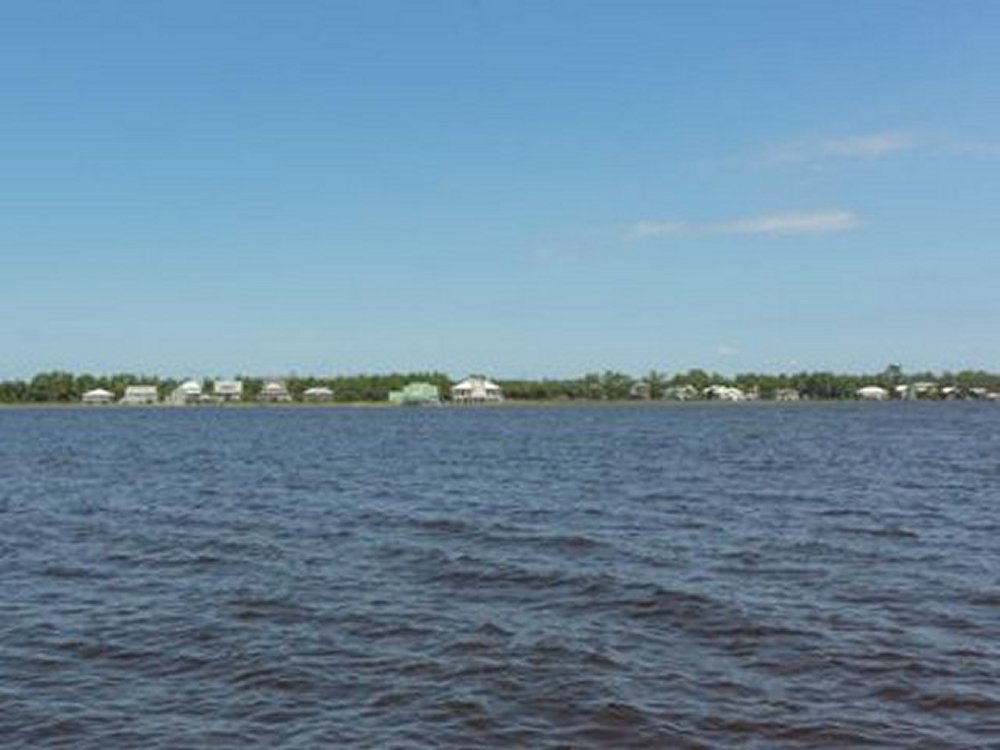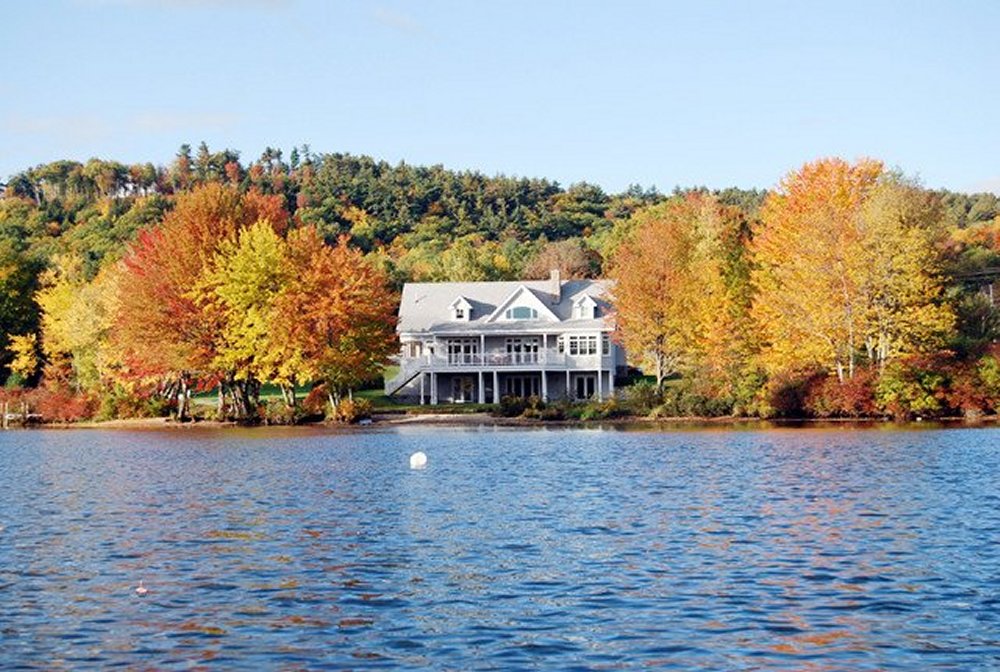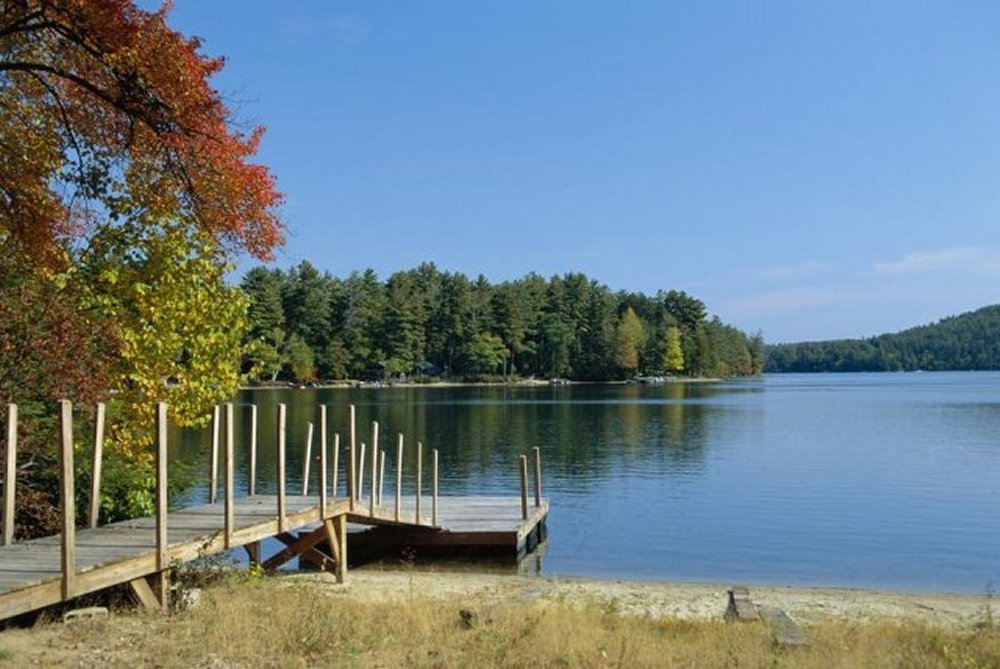 New Hampshire is called "The Granite State" for good reason
Put a shovel into the ground most anywhere, and it will hit a hard rock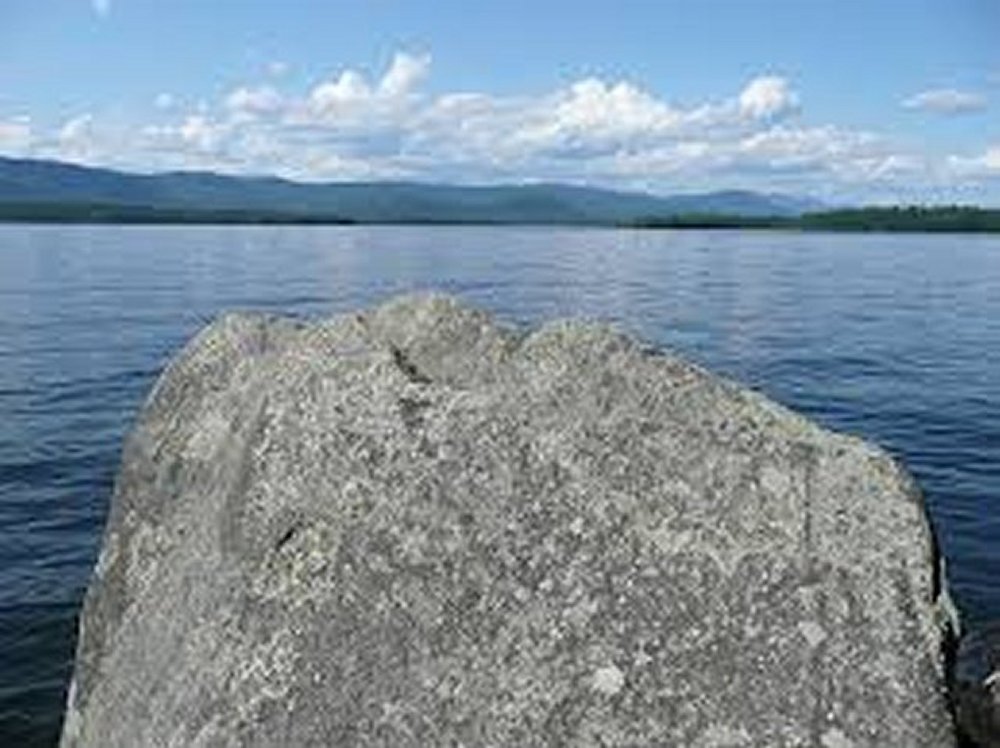 Squam Lake Cruises ---
http://www.nhnature.org/programs/lake_cruises.php
Other Regional LakesLakes
Set 1 --- Lake Winnipesaukee --- http://www.cs.trinity.edu/rjensen/Tidbits/Lakes/Set01/LakesSet01.htm

Set 2 --- Lake Champlain --- http://www.cs.trinity.edu/rjensen/Tidbits/Lakes/Set02/LakesSet02.htm

Set 3 --- Moosehead Lake --- http://www.cs.trinity.edu/rjensen//Tidbits/Lakes/Set03/LakesSet03.htm

Set 4 --- Squam (Keeseenunknipee) Lake Better Known as Hollywood's Golden Pond ---
http://www.cs.trinity.edu/rjensen/Tidbits/Lakes/Set04/LakesSet04.htm
Other Photographs Sent to Me by Wes Lavin
Wes Lavin's Pictures
Wes Lavin's 2016 Autumn Foliage Part 1
http://cs.trinity.edu/rjensen/Tidbits/Lavin/2016Sept/2016FoliagePart1.htm

Wes Lavin's Autumn Foliage Photographs: Part 2
http://cs.trinity.edu/rjensen/Tidbits/Lavin/2016Oct/2016FoliagePart2.htm

Wes Lavin's 2017 Autumn Foliage Part 1
http://cs.trinity.edu/rjensen/Tidbits/Lavin/2017Autumn/2017Autumn.htm

Wes Lavin's Photographs From the 2016 Turbridge Country Fair---
http://www.cs.trinity.edu/rjensen/Tidbits/Lavin/TurbridgeFair/2016TurbridgeCountryFair.htm

Wes Lavin's Photographs From the 2018 Turbridge Country Fair---
http://www.cs.trinity.edu/rjensen/Tidbits/Lavin/2018Festivals/Disk2/2018TurbridgeFair/2018TurbridgeFair.htm

Some of Wes Lavin's June 2016 Photographs ---
http://www.cs.trinity.edu/rjensen/Tidbits/Lavin/2016June/2016JuneLavin.htm

Wes Lavin's Panoramic Pictures of Bob Jensen's Flower Gardens in 2015
http://www.cs.trinity.edu/rjensen/Tidbits/Lavin/2015June/Set02Panoramic/2015Panorama.htm

Wes Lavin's Winter Pictures (Set 01) ---
http://cs.trinity.edu/rjensen/Tidbits/Lavin/2017Winter/2017Winter.htm

Wes Lavin's 2017 Summer Pictures Part 1
http://cs.trinity.edu/rjensen/Tidbits/Lavin/2017Summer/2017Summer.htm

Wes Lavin's 2017 Summer Part 2 --- Sugar Hill Festival
http://cs.trinity.edu/rjensen/Tidbits/Lavin/2017WesLavinCD/SugarHillFestival/2017Summer.htm

Wes Lavin's Peacham, Vermont Foliage Pictures ---
http://www.cs.trinity.edu/rjensen/Tidbits/Lavin/PeachamAutumn/Set01.htm

Wes Lavin Loves to Photograph Fairs and Festivals in Northern New England (2018)
http://www.cs.trinity.edu/rjensen/Tidbits/Lavin/2018Festivals/Disk1/2018FestivalsSet1.htm

Wes Lavin's Misc. Festival Pictures ---
www.cs.trinity.edu/rjensen/Tidbits/Lavin/2018Festivals/Disk1/2018FestivalsSet1.htm

Wes Lavin's 2018 Maple Sugaring Pictures
http://www.cs.trinity.edu/rjensen/Tidbits/Lavin/2018March/2018March.htm

Wes Lavin's 2018 Maple Sugaring Pictures
http://www.cs.trinity.edu/rjensen/Tidbits/Lavin/2019April/2019April01.htm

Wes Lavin's 2018 June Part 1 --- Featuring an Old Split Tree in Our Wildflower Field
http://www.cs.trinity.edu/rjensen/Tidbits/Lavin/2018June/2018June.htm

Wes Lavin's 2018 June Part 2 --- Featuring Small Towns Fourth of July
http://www.cs.trinity.edu/rjensen/Tidbits/Lavin/2018June/2018June2.htm

Wes Lavin's 2019 Great Springtime Pictures of 2019 ---
http://www.cs.trinity.edu/rjensen/Tidbits/Lavin/2019July/2019June.htm

Bob Jensen's Fox Puppies and Wes Lavin's 2019 Peacham Parade Pictures
http://cs.trinity.edu/rjensen/Tidbits/Lavin/PeachamAutumn/Set02.htm

Wes Lavin's 2019 New England Summer Festivals
http://cs.trinity.edu/rjensen/Tidbits/Lavin/2019Summer/2019 Festivals.htm

Set 01 of Wes Lavin's 2019 Autumn Foliage ---
http://cs.trinity.edu/rjensen/Tidbits/Lavin/2019Foliage/Set01.htm

Set 02 of Wes Lavin's 2019 Autumn Foliage ---
http://cs.trinity.edu/rjensen/Tidbits/Lavin/2019Foliage/Set 02/Set02.htm
Bob Jensen's Blogs
Current and past editions of my newsletter called New Bookmarks --- http://faculty.trinity.edu/rjensen/bookurl.htm
Current and past editions of my newsletter called Tidbits --- http://faculty.trinity.edu/rjensen/TidbitsDirectory.htm
Current and past editions of my newsletter called Fraud Updates --- http://faculty.trinity.edu/rjensen/FraudUpdates.htm
Bob Jensen's past presentations and lectures --- http://faculty.trinity.edu/rjensen/resume.htm#Presentations
Our address is 190 Sunset Hill Road, Sugar Hill, New Hampshire
Our cottage was known as the Brayton Cottage in the early 1900s
Sunset Hill is a ridge overlooking with New Hampshire's White Mountains to the East
and Vermont's Green Mountains to the West
Bob Jensen's Threads --- http://faculty.trinity.edu/rjensen/threads.htm
Bob Jensen's Home Page --- http://faculty.trinity.edu/rjensen/